Blog entry by Astrid Dinneen
Anyone in the world
Written by Hampshire EMTAS Specialist Teacher Advisor Chris Pim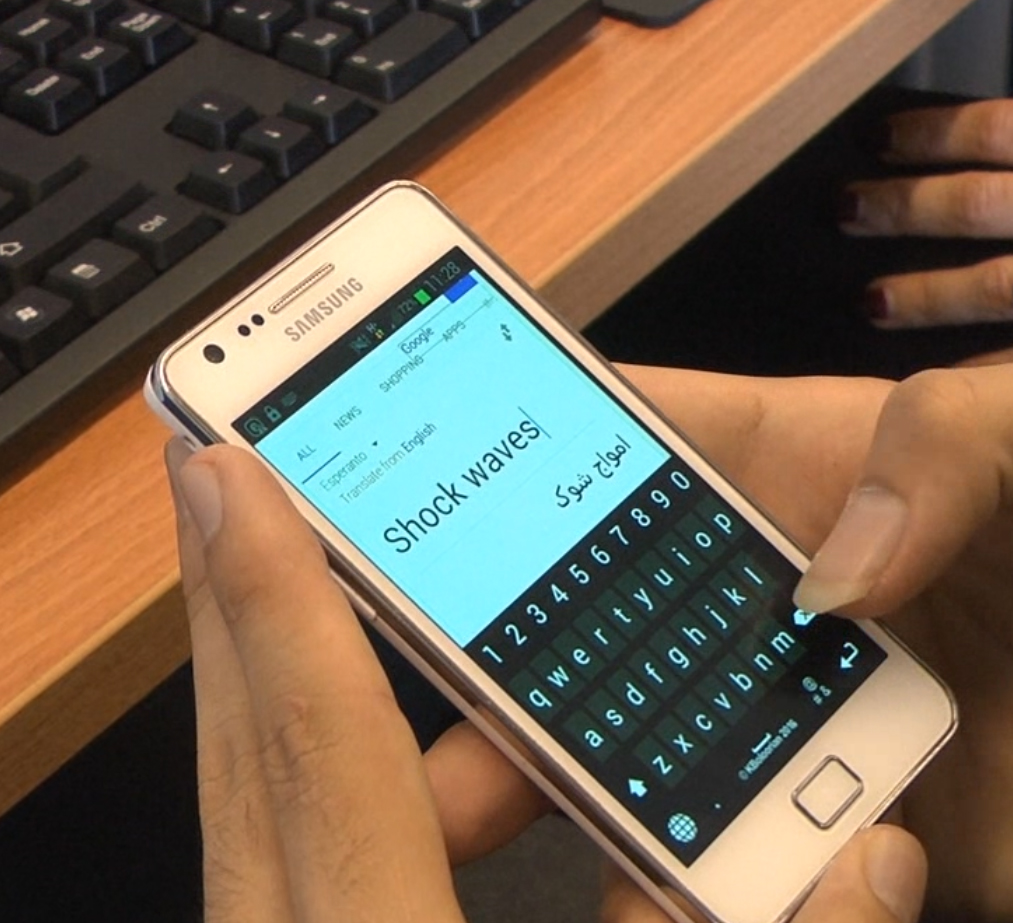 As a trainer I often find there can be a wide range of assumptions or even misconceptions about the effectiveness of digital translation tools for supporting learners of English as an additional language (EAL) and their families. Whilst there is no doubt that these tools are continuing to improve over time, they do have their limitations. So what can we say about their effectiveness - in what contexts are they useful and how can we make best use of them?
The first point that is worth mentioning is that these tools won't be putting translators out of a job any time soon. It is certainly the case that these tools are not reliable enough for formal written translation and there are many stories, perhaps apocryphal, of nuance being completely lost because a word like 'detention' translates as 'prison'. Moreover, clarification can't easily be sought once the translated material escapes into the real world. We should also be cautious about replacing professional interpreters in situations where accuracy of face to face communication is essential, such as in formal meetings, particularly where the topic involves sophisticated or esoteric subjects and where there may be additional safeguarding issues.
So what place do these tools have for communication and curriculum-related support? It might help initially to clarify the distinction between standalone translation devices or scanning pens and other solutions that utilise the power of the internet. The former examples have been programmed with a specific set of in-built translations for vocabulary and stock phrases. These devices will be fairly accurate so long as, particularly for vocabulary, the user can pick the correct option from a range of homographs or grammatical constructs. The latter versions, online tools, will be more unpredictable but potentially much more powerful, especially when used judiciously.
Modern online tools use the immense processing power of neural networks, piecing together their output from known good translations in the target language that exist around the World Wide Web. This is how the system learns and improves and in fact certain language learning tools like Duolingo are helping by contributing to the accuracy of online translated materials. Connected devices such as phones and tablets and appropriate apps (such as SayHi and Google Translate) are beginning to transform how EAL students can benefit from using their first language skills. For example, using Google Translate a user can scan printed text with the camera on their chosen device and, as if by magic, the text will change in real time into target language. Similarly, where before the effectiveness of online translation required a user to be able to read rendered text, now a user can use the listening capability of a mobile device to register speech and read out an oral translation in a naturally synthesised accent for the target language.  
This is where digital translation becomes genuinely useful. So, for ad-hoc communication, whether face-to-face or via video conferencing technologies like Skype, the conversation is mediated by the participants who can check for clarification in the moment and fall about laughing if it all goes wrong. Meaning is more important than grammatical accuracy in this context. Moreover, for more academic work users can type or talk and get instant translation which they can mediate for themselves to enhance their access to the curriculum.
Practitioners can use these technologies to communicate with students in lessons. They could translate the aim of the lesson or a key concept and also prepare resources such as bilingual keyword lists, notwithstanding the complexities of ensuring they choose the correct words. With short paragraphs, removing clauses can produce more accurate translations. Additionally, it is also possible to reverse translate to check for accuracy.
Many of these tools are free, or really low-cost, so what's not to like? Try them and encourage your EAL learners as well. You may be surprised at the results!
Tags:
[ Modified: Friday, 12 June 2020, 5:29 PM ]