Blog entry by Astrid Dinneen
Anyone in the world
Astrid Dinneen shares the exciting news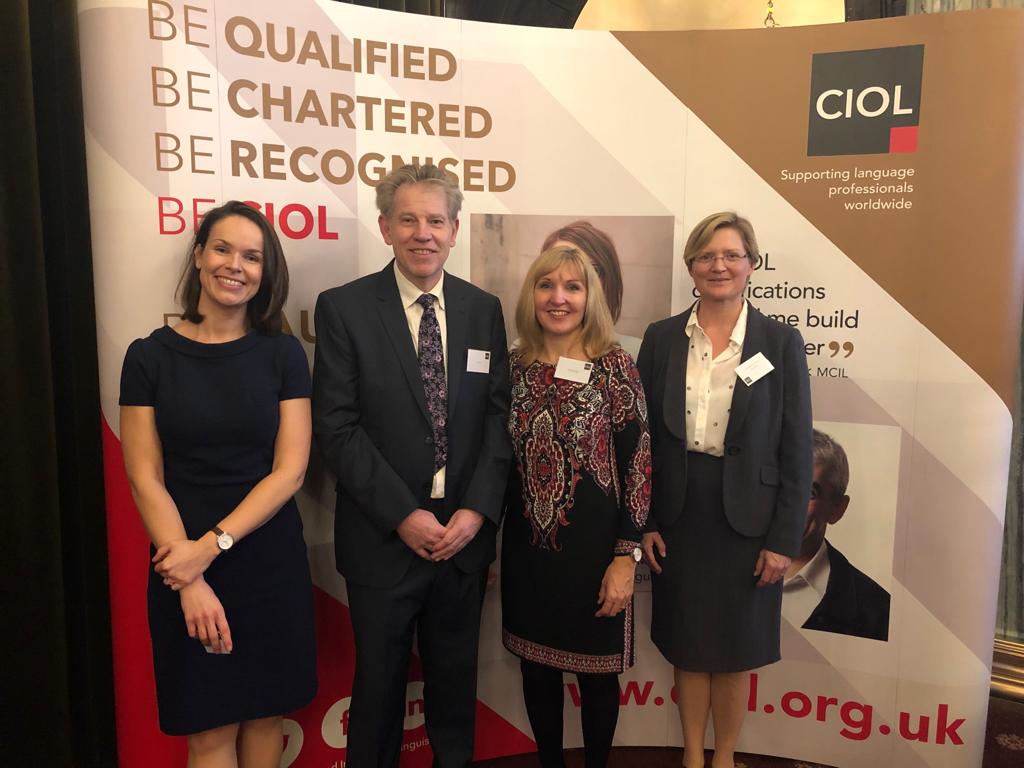 Left to right: Astrid Dinneen, Chris Pim, Michelle Nye & Sarah Coles 
The Young Interpreter Scheme® has featured in several articles since the inception of the Hampshire EMTAS blog and this was mostly with a view to share best practice when using children and young people as buddies in school. In this article we are blowing our own trumpet and telling you about the latest award received by Hampshire EMTAS for the scheme.
On Wednesday 14 November, The Chartered Institute of Linguists (CIOL) held their annual award ceremony which celebrates "the importance of language and cultural understanding, the value of languages to business and industry and excellence in language learning". Awards were given to individuals, teams, organisations, schools and language centres who all demonstrate excellence in language learning, translation and interpreting. The Threlford Memorial Cup, CIOL's most prestigious award was given to the Young Interpreter Scheme®.
The cup was first presented in 1935 by Sir Lacon Threlford, Founder of the Institute of Linguists. In the archives of the time the cup was described as "the world's greatest trophy for fostering the study of languages" – so a huge achievement and a massive honour for Hampshire EMTAS which I was proud to represent alongside my colleagues Michelle Nye, Sarah Coles and Chris Pim seen on the photo above.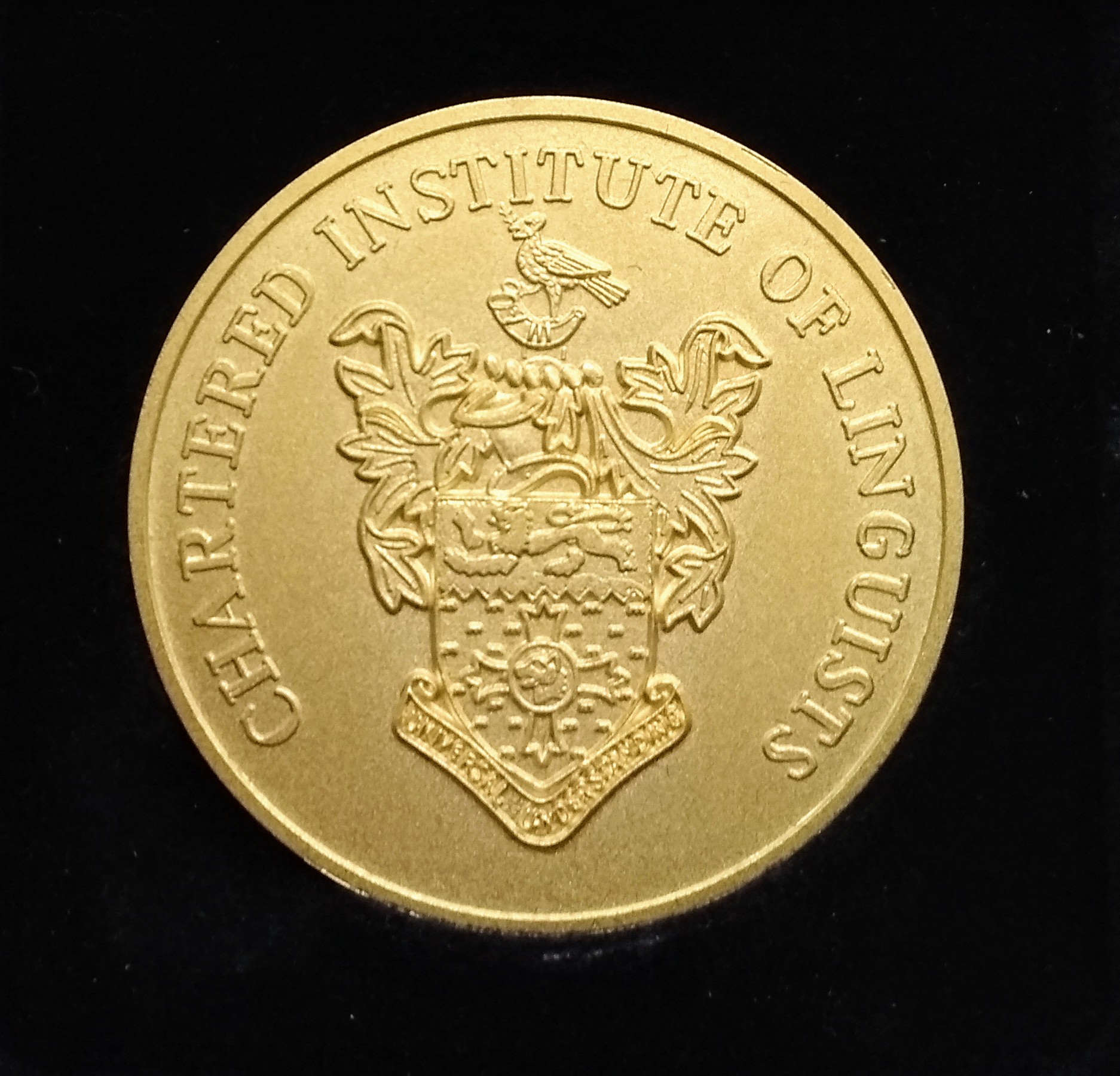 This historical cup stays with the CIOL however we are keeping an engraved medal and a certificate which I look forward to showing everyone involved in the scheme. I particularly want to dedicate this award to everyone who has contributed to the success of the scheme over the years: the children and young people, the schools, the Young Interpreter co-ordinators, the practitioners who shaped the scheme right from the beginning, the whole Hampshire EMTAS team and all our supporters in the field of EAL.
I know that Young Interpreters and practitioners in schools across the UK - and beyond - will be so excited at the news. And who knows, perhaps one day the CIOL will be giving accolades to linguists who started off as Young Interpreters… So watch this space!
In the meantime why not log into your Young Interpreter Moodle account, sign up to the scheme, follow us on Twitter or Facebook or read the December issue of the Young Interpreters Newsletter?
[ Modified: Tuesday, 11 December 2018, 3:06 PM ]