Young Interpreter Scheme®


Overall winner of The Guardian Public Services Awards 2013



Winner of Chartered Institute of Linguists' Threlford Cup 2018
"Like so many of the best ideas, the Young Interpreter Scheme® is so stunningly simple that you wonder why it has not been done before." David Brindle, The Guardian

"The Young Interpreter Scheme® is an excellent example of practice that supports and develops children and young people's confidence and leadership skills within schools". Ofsted

"We have been impressed with the quality and depth of the resources on the Moodle. We are convinced that the scheme is a great addition to Rochdale schools". Erica Field, Rochdale Borough Council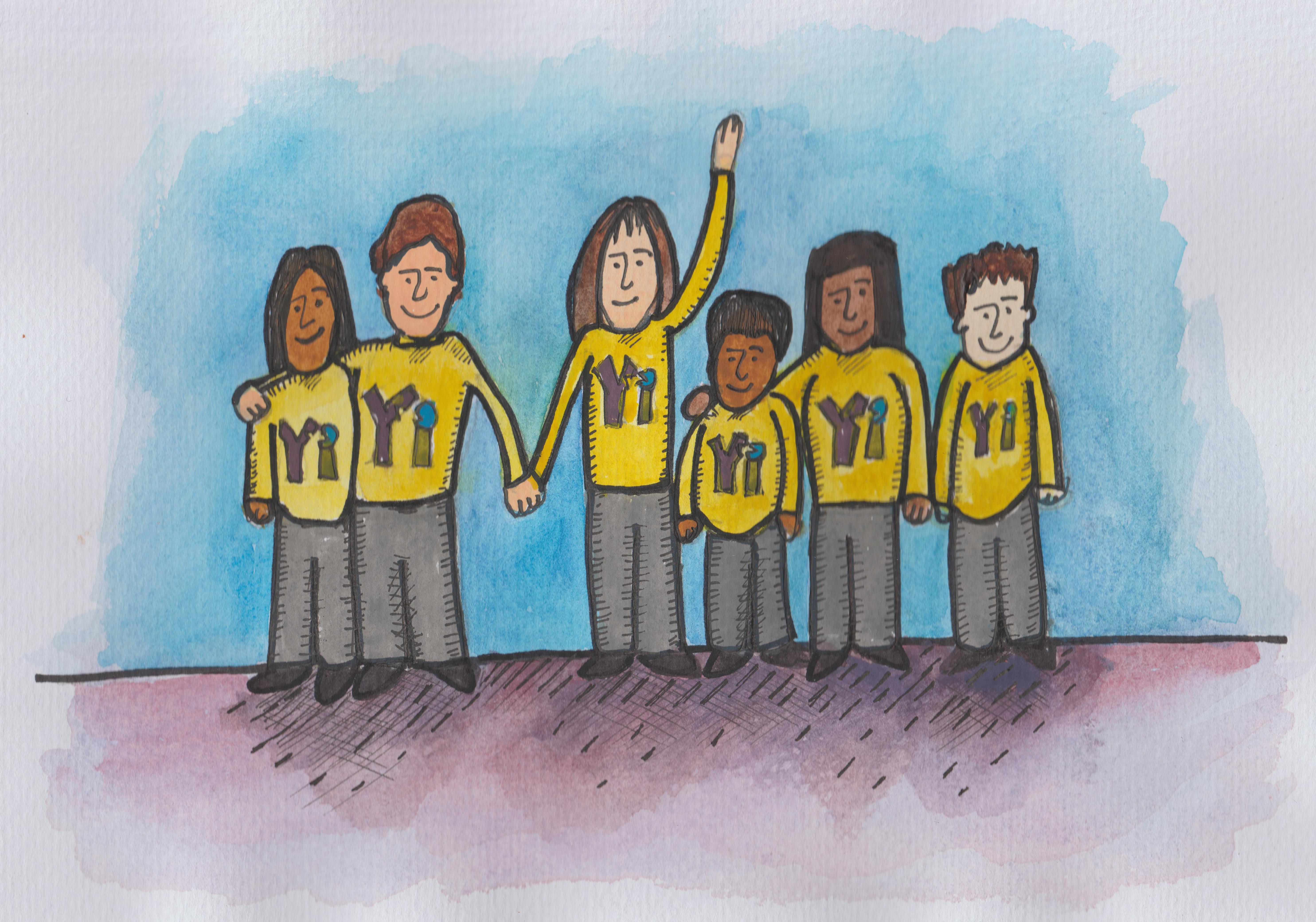 The scheme offers training for learners aged 5-16 to develop the skills needed to help new arrivals with English as an Additional Language.
Trained Young Interpreters help newly-arrived pupils feel welcome and settled in their new school environment. The scheme also develops the confidence, communication and leadership skills of the Young Interpreters. For schools it's a way of valuing multilingualism whilst acknowledging and celebrating the skills of their learners.
Young Interpreters can be speakers of English only or speakers of other languages. Together they use a range of inventive ideas modelled during their training to communicate with their new classmates.
What guidance and support is offered?
- Primary and Secondary online registration to Young Interpreter Scheme® Moodle provides access to guidance and materials to train pupils
- Regular newsletter and Twitter page showcase the latest Young Interpreter news and events
- A range of branded badges, stickers and other items are available to purchase for a small additional cost
- Cross-phase bonus materials offer trained Young Interpreters a range of exciting activities aimed to develop their skills
What does it cost?
£70 per school registration including unlimited access to either Primary or Secondary Moodle and cross-phase bonus materials.
Click here to download an order form.



Contact:
- For questions relating to content and good YI practice, please contact Astrid Dinneen, YI Lead: astrid.dinneen@hants.gov.uk
-

For questions relating to resources or an order, please contact Julie Yates: julie.yates@hants.gov.uk
-

For questions relating to your school's access to Moodle and to update contact details for your Young Interpreter Co-ordinator, please contact Julie Yates: julie.yates@hants.gov.uk
- For questions relating to your username and password, please contact Lizzie Jenner: lizzie.jenner@hants.gov.uk
- To find a YI Champion in your Local Authority, click here
In this video, Astrid Dinneen

explores how child interpreters and buddies can be trained, guided and supported as part of the YI scheme. Viewers will learn how to set up the scheme successfully, discover material and consider good YI practice and safeguarding. The video is crossphase and showcases content at infant, junior and secondary level.

This page offers trained Young Interpreters exciting activities aimed to develop their skills and to keep them motivated in their role. This content was created in response to research which suggested that guiding pupils into their role after their training was crucial to the successful implementation of the scheme.


YI Champions are EAL consultants outside Hampshire who are accredited by Hampshire EMTAS to support schools in their area in running the Young Interpreter Scheme according to its intended ethos.