Blog entry by Astrid Dinneen
Anyone in the world
By EMTAS Specialist Teacher Advisor Lynne Chinnery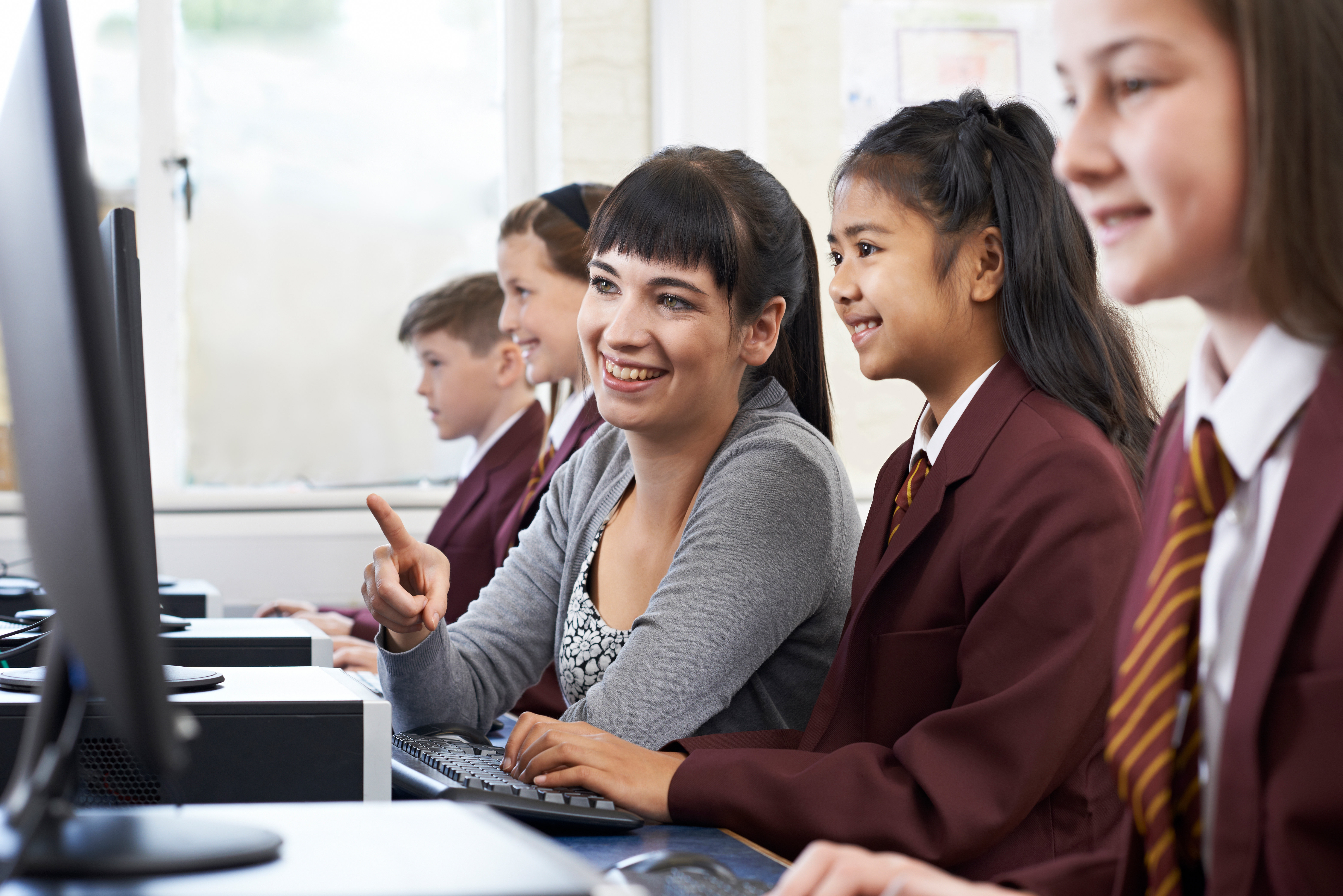 With an average of one in six pupils in UK schools learning English as an Additional Language (EAL), every student teacher will unquestionably need a solid understanding of EAL pedagogy and how to apply it in the classroom. But how important is EAL these days? You may have noticed a distinct lack of focus on EAL in the OFSTED Inspection Framework but there is at least a mention in the DfE's Teachers' Standards. Does this mean that an understanding of EAL good practice is no longer as important for practitioners as it used to be? Is EAL support and training no longer required apart from a cursory nod?
Clearly not, as the number of EAL learners in our schools is increasing, not declining. The Bell Foundation states that, "nearly half of all teachers in England will be teaching pupils from diverse backgrounds, and superdiversity in schools is becoming the norm." This is no surprise to the Hampshire EMTAS team as our number of EAL referrals and requests for support continues to grow.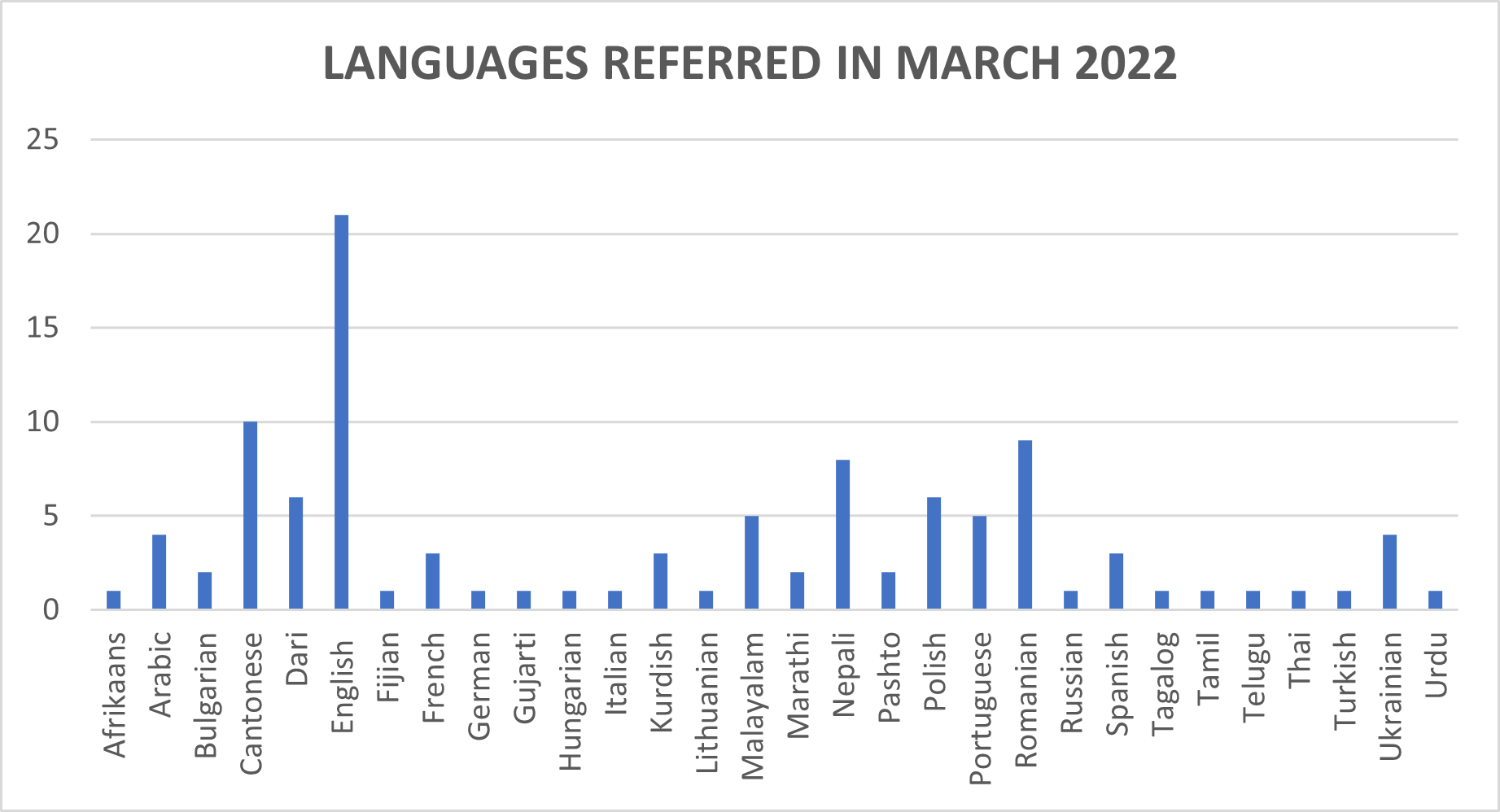 In fact, schools sought our support for a total of 30 different languages in March alone! It is therefore rather worrying that EAL is a key area flagged up by both student teachers and newly-qualified teachers as one they feel the least prepared in.
In a study by The Bell Foundation and the University of Edinburgh (Foley et al, 2018), a third of student teachers reported that they had "little" or "little to no" understanding of how to support the language and literacy needs of their EAL learners.  And although the majority of trainees understood that teachers had a responsibility for EAL, approximately one half of them said that they had received no EAL input at all during their school placements. It was even found that the teacher trainers themselves lacked confidence in their own knowledge and experience of EAL. This is despite the fact that standard five in the Teachers' Standards states that teachers must "have a clear understanding of the needs of all pupils … including those with EAL" and "be able to use and evaluate distinctive teaching approaches to engage and support them."  
Furthermore, the National Curriculum Statutory Guidance (2014, Section 4.5) clearly states that teachers must 'take account of the needs of pupils whose first language is not English', showing that EAL should be an important component of teacher education programmes. EAL is not a separate subject, but rather a pedagogy that should be considered throughout the curriculum, and needs to be taught as a distinct discipline to ensure its theory, practice and strategies are understood. Students' training courses can differ greatly from region to region and the opportunities for EAL experience will depend very much on the schools they are placed in and the training provided on their course, all of which seem to be rather hit and miss. 
Some areas that were lacking in Initial Teacher Training (ITT) programmes were identified in the Bell Foundation/Edinburgh University study and they include:
- understanding the value and use of home languages in the classroom
- the need for student teachers to expand their own knowledge about other languages and their differences
- developing understanding of the cognitive and emotional demands of moving between languages

- learning to apply their EAL theory and practice across all subjects and levels. 
I was particularly surprised that understanding the value of other languages in the classroom was identified as one of the missing areas. It seems to me that promoting the first language is one of the key elements of good EAL practice and the responsibility of every school. Without it, we are ignoring a significant part of an EAL learner's life and identity, as well as missing out on a valuable resource right there in the classroom. (If you would like ideas and resources to support the use of the first language across the curriculum, see the section Use of First and Other Languages
on our Moodle.)
Whatever EAL training is put in place for ITTs, it will need to continue and be built upon as teachers enter their first years of teaching and beyond. The NQT programme was replaced with the Early Careers Framework (ECF) in September 2021 and this phase extended to two years. The Early Career Teachers (ECTs) will have support from a dedicated mentor as well as time off timetable for induction activities and training, in the hope that fewer of them will leave the profession during their induction period. The DfE are also hoping that the ECF will build on the ITT and "become the cornerstone of a successful career in teaching".
Yet once again, we have a discrepancy between what is expected and what is taught. The new ECF is closely aligned to the Teachers' Standards, and yet makes no reference to EAL, which means that as long as the training providers stick to the ECT programme, the inclusion of EAL is discretionary. And so it would seem that the EAL training provided in the ECF could be as ad hoc as that in the ITT.
The last annual DfE survey of NQTs (which was pre-Covid) showed that many were concerned about their ability to teach EAL. I doubt much has changed since then. In her article How well prepared to teach EAL learners do teachers feel? Emily Starbuck says that "NQTs have consistently given this aspect of their training the lowest rating." In fact, most of those questioned reported having had little or no training on their ITT to enable them to meet the needs of EAL learners. They also felt that it would be difficult to improve their practice due to a lack of external guidance; many stating that CPD opportunities and school support in the field of EAL were unavailable. As one teacher in the survey said, "Most of the training was geared towards mainstream."
The Bell Foundation report clearly states that in order for all teachers to be prepared to meet the needs of EAL learners, Initial Teacher Education should not be seen as a separate component in a teacher's career but should be viewed as the first step in their continuing professional development. It is therefore important that the groundwork on EAL taught to trainee teachers in the ITT stage is built upon as they progress through their careers.
Why then is EAL not being addressed more in Initial Teacher Training (ITT) programmes and the ECF? Without knowledge of best-practice principles in the field of EAL and guidance on how to apply them, student teachers and early career teachers are more likely to make poor or uninformed decisions when faced with learners who are new to English as well as more advanced EAL  learners. Some examples the EMTAS team have seen include the
deceleration of students
, unnecessary
withdrawal
from the classroom and the use of inappropriate
resources
. Inexperienced students and teachers are also more likely to judge a student's ability from their spoken communication (BICS), and therefore fail to provide enough support with their academic and literacy skills (CALP). (To understand BICS and CALP, watch this:
Terms to Know: BICS and CALP.
)
Newly-qualified and student teachers will need ideas and strategies that they can use to scaffold the curriculum content for their EAL learners; an hour-long session on 'the basics' of EAL is not going to suffice. With this in mind, I have been working with my colleagues at Hampshire EMTAS on an in-depth ITE and ECF training programme to fill this potential void and deliver up-to-date training. Using the pedagogy of EAL to guide the trainees, but with practical ideas for EAL support in the classroom, we hope that our training programme will give the attendees the confidence they need.
We hope that the termly training sessions will run as a steady progression from Initial Teacher Training right through to the end of the Early Career Teacher programme. The training will consist of a set of modules, based on the findings of The Bell Foundation's recent research, but using strategies, resources and ideas from across the Hampshire EMTAS Teacher Team. Each session is designed to be as interactive as possible, with plenty of group activities and discussion, so that the trainees have the opportunity to share their experiences in the classroom and learn from each other. This will have the additional benefit of promoting the value of collaborative work by having the trainees experience it for themselves.
There will be a reflective journal to accompany the course so that the ITTs and ECTs can review their learning and thoughts from each session, as well as plan strategies to explore once back in the classroom. Some of the areas that will be included in the training are:
- understanding the stages of language development such as the silent period
- ways to include the EAL learner in the classroom and scaffold their learning
- collaborative work and setting/grouping
- knowing how to advise parents on bilingualism/multilingualism

- assessment, tracking and planning for EAL.
We also ensure that student teachers and ECTs are made aware of appropriate, up-to-date resources and where to find them. 
By equipping students and teachers with the knowledge and strategies they need, I hope that they will view EAL in a similar way to Sheila Hopkins: 'multilingualism should be seen as a valuable resource and an integral part of a child's identity, rather than as a hindrance'.
I will continue to work and build on the training course and hope to share my progress once I'm done – although as we all know from Kolb's Learning Cycle, a teacher's work, just like a student's, is never really "done."
 
References
Hampshire EMTAS Guidance Library
[ Modified: Monday, 16 May 2022, 11:45 AM ]