Blog entry by Astrid Dinneen
Anyone in the world
By Lynne Chinnery
In this three-part autobiographical blog, Hampshire EMTAS Specialist Teacher Advisor, Lynne Chinnery, takes us on a journey to Libya where she reminisces about the challenges and opportunities of moving to a country so drastically different to her own. Readers will reflect and empathise with the experiences of parents of international EAL arrivals settling in the UK.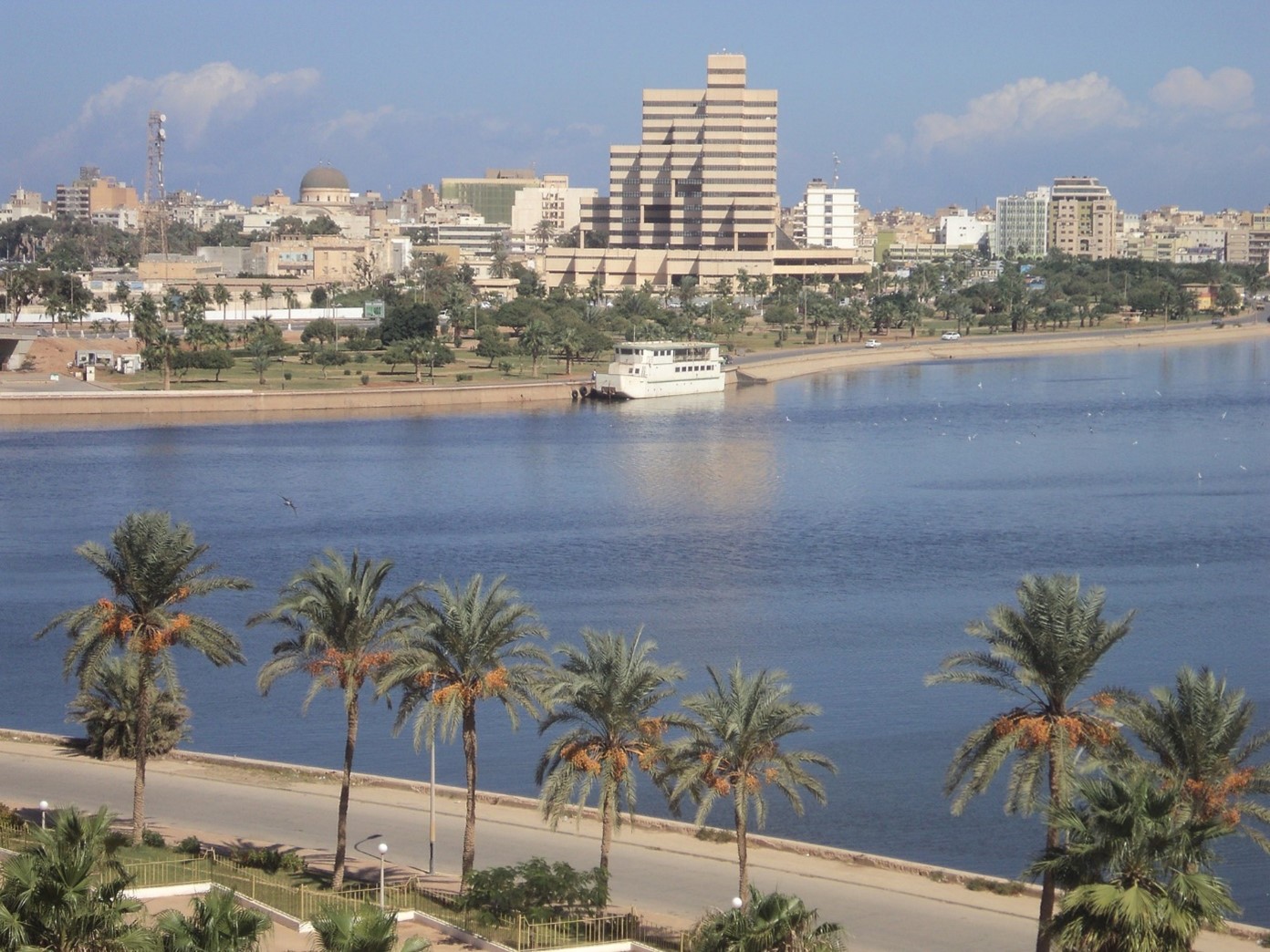 View across the central lake of Benghazi, prior to the 2011 civil war
Part 1: The Culture Shock
Learning to live in a new country is never easy. The greater the differences that exist between the new language and culture and your own, the tougher it is. I only truly learnt this when I experienced it myself - by moving to Libya.
I had met my husband in Athens and we'd been together as much as possible for three years, during which time I was living in Greece, Turkey and London before moving to his home country of Libya. He was an airline pilot and I had trained as a primary school teacher, but most of my actual working experience had been in TEFL (Teaching English as a Foreign Language). After moving to Libya, I taught privately for a while before we jointly opened a language school on the northern coast of Libya, in his birthplace and our home, Benghazi.
When I first went to Libya, the dramatic change in culture, language, religious views, work, leisure, everything in fact, took me completely by surprise. Of course, I had known it would be different as I had lived abroad before, and it was the difference itself which I usually found so exciting and that inspired me to travel. But this was unlike anything I had ever experienced before; I had so much to learn that I felt bewildered and almost childlike. Part of the problem was my lack of Arabic and the fact that English was far less prevalent than in other countries I had visited; in fact, it had been banned in Libyan schools for some years.
With no understanding of Arabic, apart from a smattering of phrases I had taught myself prior to the move, I was still unable to do little more than greet people and say thank you and goodbye. I had learnt part of the alphabet, which meant I could pick out some letters on the otherwise unintelligible street signs, although even that was difficult as the fonts varied enormously and did not seem to look at all like the letters in my book. I fully understood for the first time how people who do not use the Latin script feel when they first travel to the UK: there was nothing familiar to hold onto.
As I descended from the air-conditioned plane, I was met with that blast of hot air which heat-seeking holiday makers are familiar with, and looking around me, everything was dry and flat, with only distant palm trees breaking up the landscape. As we drove from the airport to the city of Benghazi, however, following the sprawl of the city to its source, the dusty roads were gradually replaced with tarmac and I saw tall apartment blocks with splashes of colour from balconies full of potted plants, hanging rugs and washing. These in turn were soon replaced with villas, their lush gardens overflowing with palms, jasmine and bougainvillaea.
Benghazi had that chaotic mix of many towns and cities, where buildings have sprung up without any plan, a few even adopting part of the street as an extension of their garden. Small, modest houses, some in need of repair, shared the street with gigantic, newly-built villas, most sitting on untarmacked dusty roads that led away from the wide tarmacked road we were driving along. We passed parks with beautiful trees full of red blossoms and cherished, thick grass; interspersed with neglected areas of wasteland that had been left barren, with only dusty palms surviving in the ruddy, sandy soil. As we neared the city centre, modern municipal buildings interrupted more traditional houses and the streets were in the old Italian-style, dotted with shady plazas. At the heart of the city, a beautiful cathedral filled the skyline and the huge central lake of Benghazi stretched out before us. It really was stunning.
Of course, everybody had thought I was crazy to move to Libya, but I was in love with my husband and he talked about Libya in a way that was so different to its portrayal in the media that I had already begun to see it through his eyes. The reality was a shock for me: this time rather than working as an English teacher and living with English-speaking colleagues, I was immersed completely in the new culture. I had to deal with life in a shared house with my new mother-in-law and one of my sisters-in-law, neither of whom spoke English and I found this particularly stressful when my husband was away. Luckily, my other sister-in-law was a doctor and so was fluent in English. When you can't express yourself in your first language, the relief you feel when someone comes into a room and chats with you in your mother tongue is incredible.
We lived in a beautiful old villa that had been left empty for some time, situated in an area close to the city centre. It belonged to a relative of my husband who had kindly loaned it to our family to use until our apartment was ready. Wide and spacious, with large airy rooms and a garden and veranda encircling it, the charm of our temporary home helped to make up for the fact that all washing water needed to be collected from the garden and drinking water drawn from a well on the outskirts of the city.   
Other differences I needed to get used to were not having a job to occupy me, the shortage of available goods, a new and very different language to learn and on top of all this, a multitude of baffling customs to contend with. I felt overwhelmed, with nothing tangible or familiar to help me. I did think of leaving; I nearly did leave. But I knew enough to realise that I was suffering from culture shock more than anything else and agreed to try it for a year.


What will Lynne decide after spending a year in Libya? Come back next week to read Part 2.
[ Modified: Monday, 10 October 2022, 1:45 PM ]