Site blog
Anyone in the world
By Hampshire EMTAS Bilingual Assistant Eva Molea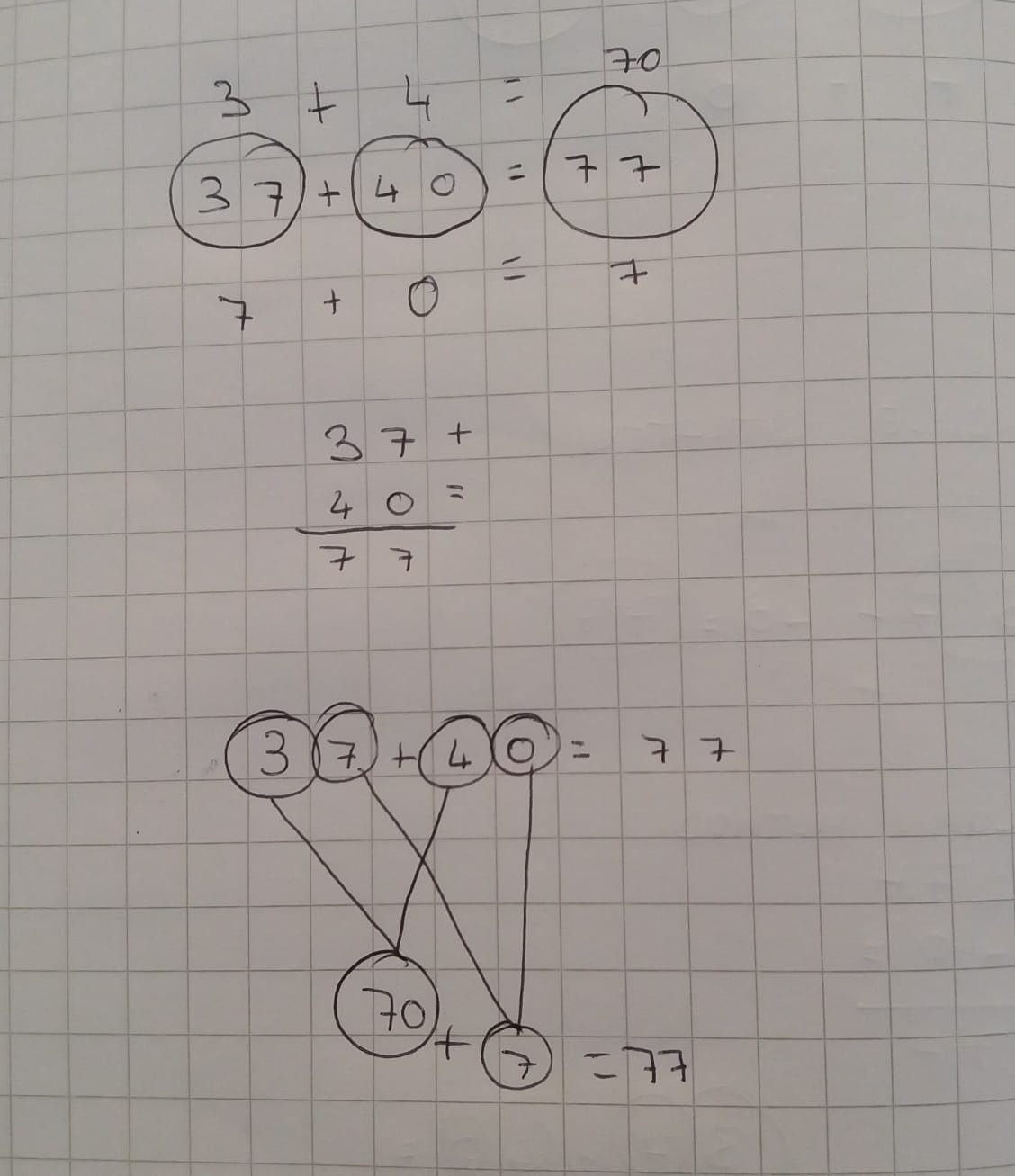 © Copyright Hampshire EMTAS 2018

I never trusted my mum when she told me that being an EAL parent was not easy. I regret to admit that it has more challenges that I expected. In the first chapter of my diary I went down memory lane, writing about my experience as an EAL child. The second chapter was about how I made my daughter feel comfortable in her new environment. This chapter focuses on strategies I used at home to support learning.
Supporting learning
If helping Alice to settle in could be achieved following one's own gut feeling, supporting her learning in English needed to be done in a less instinctive way. Before leaving Italy, I had taken Alice to the GP for a check-up and asked if he had any advice about how to support her acquisition of the second language. He told me that he assumed that she would pick it up in school without me doing anything special, but told me that we HAD to speak Italian at home because all the emotional life of a person flows through their first language. So we did, and still do, stick to this rule strictly. It would always be Italian at home or when it is just the three of us, and English when we are with other people.
Since I knew that I would be moving to the UK anytime soon, in September 2014 I enrolled Alice in Year 1 in a private school, so when she started school in the UK she could already read, write and count and she could transfer these abilities to English. I have to say that Alice's school in the UK was amazing. They made her feel welcome from the very first minute. All the grown-ups would be very nice to her and make sure that she had company and was buddied up with some sensible children. Her teacher in Year 1, Mrs Barton, was just amazing. She was always smiling and positive, and kept her under her wing. Mrs Barton would spot immediately if there was something wrong going on and tell me about it when I went to pick up Alice from school, or call me during school hours if she had some concerns. She knew a tiny little bit of Italian, which she used in the first days to welcome Alice to the class and which gave her the chance to guess what Alice was saying in Italian. She would look up specific words on Google translate to explain tasks or instructions to Alice; she would team Alice up with children who were strong models of language and behaviour and make sure she always had a buddy at playtime and lunchtime. She made all tasks accessible for Alice and would provide her with pictures and visuals, so she could participate in the activities just like any other child. Before reading a new story to the class, Mrs Barton would ask me to go to school at pick-up time to read in advance and translate the book for Alice so that she could follow the story in class the day after.
In Italy, Alice was used to having a literacy and a numeracy task plus reading every day as homework, so she was very relieved when she found out that, in her new school, homework was given only once a week and was due the week after. In fact, she felt so relieved that at the end of the first week she did not even tell me she had homework to do!! Reading, instead, had to be done every day and recorded on the reading diary. Alice would come everyday with a book from the Oxford Reading Tree and we would read it at home. In the first weeks, I would do a first reading and translation of the book and then she would read it. I also had to negotiate how many pages I would read to her in Italian and how many pages she would read to me in English. So once I ended up reading 10 (ten) Italian books in a row, in order to have her read a tiny little English book with a line in each page. Life can be tough!

One day Alice came home with a sandwich bag full of pieces of paper with just one word on each. At the beginning I thought it was a puzzle and she had to build sentences with them. But, after a more careful look, I realised there were no verbs, so no sentences could be built. I decided to investigate with Alice, but she had no clue about what they were and why she had been given them. I felt too stupid to ask Mrs Barton about them so, not knowing precisely what to do, I stuck them on the fridge with magnets. A few times she played with them, rearranging them as she preferred, or making shapes on the fridge. After a long time, I found out that she was meant to read them every day. That episode persuaded me to ask a teacher every time I was not sure about what I needed to do. No question is too small.
When it came to writing tasks, they mainly consisted of spelling lists. Every week Alice was given a sheet which had the list of words in a column and then two columns for every day of the week. The task was to read the word, copy it in the first column of the day, cover the word and then write it independently in the second column. I cheated. I made her read it and write it independently both times. A bit of a challenge, but it worked because she used to get all the words right in the weekly spelling tests. This exercise also helped her reinforce her first language and acquire new words because we would translate each word in Italian and explain their meaning.
Maths was my nightmare. I know you would think "Year 1 maths a nightmare?? Really??" And the answer is "Yes". Not because of the difficulty of the tasks themselves, but for the worry of not using the right method to explain things. In the olden days, when I went to school in Italy, we were taught only one method for each operation. To me these are the only options, the easiest ones and the ones that never fail. Can you imagine my face when Alice told me about the "bubble strategy"?? I could only think about a good bubbly drink… Anyway, I resolved to address the maths issues using pegs. Being the "Queen of the Washing Machine", I had loads of pegs, so I could master additions, subtractions, multiplications, divisions and, ta da, fractions. It was easier for me to explain maths using real objects, things that we could count, move around and "bend" to our needs.
No matter which subject the homework was about, since the beginning we have always done them together and with a dictionary at hand. We have taught Alice how to use the old school dictionary (i.e., the paper copy), but we have also downloaded on all our devices Word Reference, an online dictionary that provides also idiomatic forms and common uses (very useful for verbs whose meaning changes depending on the preposition associated). We still do the daily reading and, luckily, since the end of Year 2 Alice is an independent reader and has access to library books, so no more one-line pages for me. In Years 3 and 4, most homework has been project works or topic works which is really nice because we use literacy and numeracy in different contexts. Alice is a very creative child, so we use lots of colours and ICT, which make the tasks funnier.
A great support in acquisition and development of Alice's social language came from her school, which offered many after-school clubs at a very accessible price. In Years 1 and 2 she took part in many of them: dance, basket ball, cricket, gymnastic. This was a way for her to be exposed to the use of English in a friendlier context and in an environment she knew. She made lots of new friends in school, and had a bit of fun-time with other children, developing new skills at the same time. 
Truth is that, not being a professional, I had no precise recipe on how to support Alice's acquisition of a second language. It was a trial and error process, a bit like Pavlov's dogs. All I had to do was to be always positive (which comes easy to me) and patient (much harder, I have learnt many breathing techniques), and when the situation was super-dramatic (which, to tell the truth, happened very rarely) HAND OUT A DELICIOUS PIECE OF CHOCOLATE!!!!! (I know this solution is not the most politically correct one but, trust me, it works!!).
Visit the Hampshire EMTAS website to view information for parents.
[ Modified: Monday, 9 July 2018, 12:43 PM ]
Anyone in the world
There is a commonly held notion that mathematics has a universal quality that ensures learners have a relatively equal opportunity to succeed, whatever their background. But is this generally true when it comes to pupils learning English as an additional language (EAL), or does it require qualification and a much more nuanced analysis?



Introduction
It can't have escaped your attention, whether as an educator or parent, that there is some angst nationally over standards in mathematics compared with other nations. Whether this is a genuine problem and that the root causes can be easily explained is for another article. However, it is true that the UK differs from many other countries in the amount of language that is deliberately interwoven into the mathematics curriculum. This is important as the expression of mathematics through a linguistically rich curriculum may present barriers for learners who are not working at age-related expectations in English. This approach might also present cultural inhibitors, whether because children lack a degree of cultural capital as result of their upbringing or because they and/or their parents were educated abroad.
Pupils educated abroad
Pupils educated abroad, especially older EAL learners who have had an uninterrupted education, will have studied a lot of mathematics; finding out about their mathematical experience and ability can be problematic when they first arrive. However, it is true that mathematics is one subject in which newer to English learners have some chance to demonstrate their prior learning because it is less dependent on language than many other subjects. Testing and baseline assessment of mathematics can be helpful but the results need to be treated with caution. Whilst it is tempting to assume that mathematical approaches are similar across the world, the reality is very different. Numbers are not just numbers when a learner has routinely used different numerical symbols to the Hindu-Arabic numerals used in Western society. Not only this, but symbols, like an equal sign or a multiplication symbol, can be denoted differently. The fabric of the curriculum differs widely as well. We often find children are way ahead in certain disciplines such as algebra or calculus yet have limited knowledge of others like shape or perimeter. The mechanics of solving problems are such that a child may be secure in a method which is entirely different to those taught in UK Schools. Indeed, children abroad are not necessarily routinely taught several different methods and may find it hard to consider alternative ways of approaching a problem, particularly if they are already secure in one way.
The mathematical problem
As I am sure you are aware, our mathematical problems tend to be very wordy and the way that questions are expressed, particularly in exams, can be difficult for some EAL learners. The English is stylised, particular to mathematics and quite unlike the way that we talk or even write on a daily basis. I would also argue that most mathematical questions are culturally bound, making implicit assumptions about what experiences pupils will or will not have had, whether UK born or not.
To illustrate this quandary, consider the following problem:

At yesterday's match 650 people watched Arsenal play on the big screen. Half of these fans bought a programme at £2.50 each.
- How many fans paid out?
- How much money was spent on programmes altogether?
Firstly, this question like many you will see in examination papers, lacks a comprehensively clear context. There are no visual clues and the setting, related to a football match, is implied but not explicitly referenced. If you don't know about 'Arsenal' you are at an immediate disadvantage. The problem revolves around buying and selling 'programmes' which may be beyond many pupil's experience if they have never attended a football game. The use of the word 'programme' is problematic as it can all too easily be linked with the phrase 'watching on the big screen' and interpreted as a TV programme. Like the word 'programme', there are other homographs as well, such as 'match' and 'fan' which may cause confusion. The relevant numerical operation is bound up in words like 'each' and 'altogether'; words like this that imply a specific numerical operation, and there are many, need to be explicitly taught to EAL learners. The question also features the phrasal verb 'paid out'; this type of language is extremely hard for English beginners.
The implications for EAL learners are far reaching. If you are working with children at an early stage of English acquisition you will need to consider both the linguistic and cultural demands of the mathematics curriculum. Making the mathematics more comprehensible will require thought and preparation - whether through the use of imagery, first language explanation, mathematical glossaries or other forms of personalisation.
Tags:
[ Modified: Tuesday, 15 May 2018, 8:52 AM ]