Blog entry by Astrid Dinneen
Anyone in the world


PhD student Debra Page updates us on her progress with her research on the Young Interpreter Scheme and invites schools to participate in the next steps of her project – extra brownie points for your EAL Excellence Award submission guaranteed!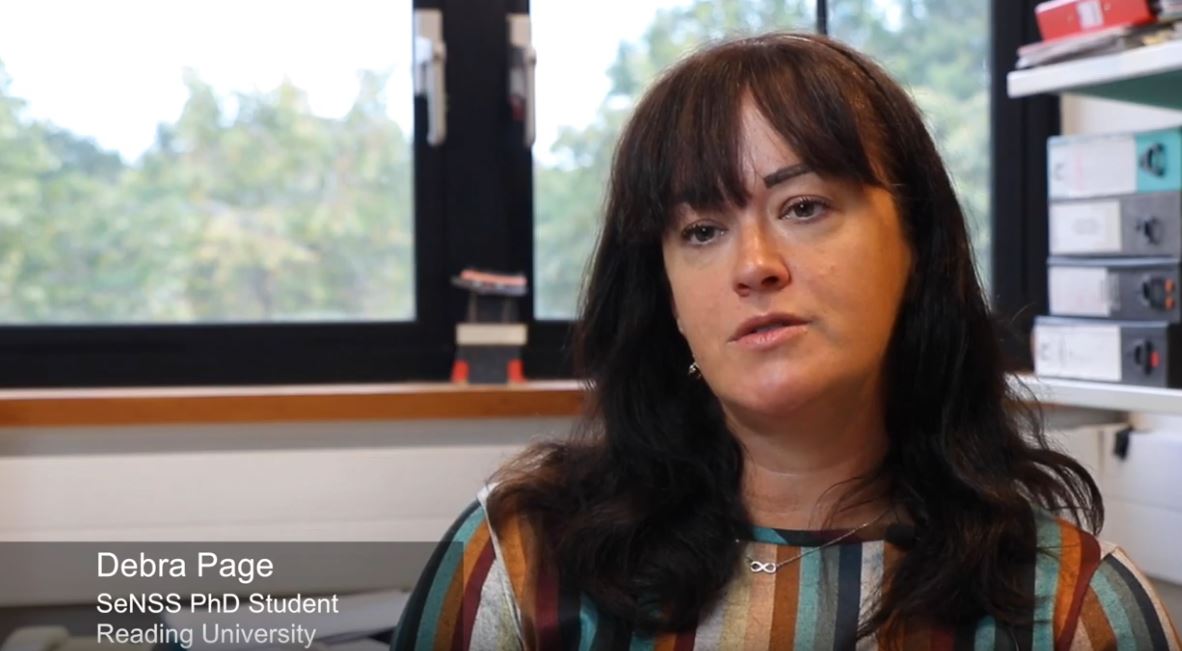 Hello readers. I hope that you're familiar with my name by now. I am conducting research on the Young Interpreter Scheme under the supervision of the Centre for Literacy and Multilingualism at the University of Reading and with Hampshire EMTAS as a collaborative partner. Our aims are to evaluate the scheme's impact on children's language use, empathy and cultural awareness by comparing Young Interpreter children and non-interpreter children. Additionally, we need to hear your experiences of teaching children with EAL and of running the Young Interpreter Scheme.
It's been an interesting 5 months since my last blog and the world has changed. The team and I are busy adapting my PhD to fit in to this new normal. On May 4th, I was invited to speak at the first virtual Basingstoke EMTAS network meeting about contingency plans. It was great that so many were able to join and share their thoughts - and are still interested in being part of the research. If you didn't make it, you can read some information below, with more details available on the PowerPoint slides from the network meeting (attached).


What's happened so far?
MSc questionnaire findings   
Some of you may recall completing my questionnaire for my MSc. This was about working with children with EAL and experiences of running the Young Interpreter Scheme. The main findings from this are available in my previous blog. The team also presented a poster summarising the findings at the NALDIC conference last November.
The first 8 months of the PhD have involved finalising the logistics of the research and data collection. Albeit now plans have had to change and we are working with schools on how best to adapt the data collection. Many decisions had to be made about how best to achieve our aims. This involved a lot of research, reading and discussions about the tasks to assess the children, the who, when and where of data collection, and all the requirements for ethical approval from the University of Reading.
Preparing assessment tasks
We have almost finalised a series of pupil-friendly tasks for the children involved. This includes non-verbal aptitude, vocabulary, empathy, grammar, intercultural awareness, and peer to peer interactions. Our job now is to think about how we can adapt these tasks to fit into schools' new ways of working following the Covid-19 pandemic. My favourite task is the barrier game where children work together to reproduce a given route on a map of a school and school items. Further examples of the assessments are in the PowerPoint.
Young Interpreter Training
One focus of this project is to evaluate the Young Interpreter Scheme training with possible amendments. We want to see if specific training in word-learning strategies can enhance the set of tools Young Interpreters use with their buddies. After many ideas and discussions, I have modified two short stories to use in session 4 of the children's training at KS1 and KS2. The stories use a strategy called Word Detective, which is from a book called Word Aware – Teaching Vocabulary. They should provide Young Interpreters with ways to help buddies understand new vocabulary using English. These were made in collaboration with EMTAS and we want them to be useful beyond the research project so please let us know your thoughts.


What would being part of the research look like for schools?
we would need agreement from your Headteacher, and they would need to complete our consent form

the Young Interpreter coordinator would need to identify 10-15 children ready to train as Young Interpreters. In total I aim to work with around 50 YI children and 50 non-YI children of the same age, across 3-5 schools

children need to be in Years 1-6 (some of the assessments we use require children to be at least 6 years old)

I will also assess non-Young Interpreter children of the same age and gender as the Young Interpreters you will have identified. These will be known as control group children and serve as a comparison between children who are Young Interpreters and children who are not

I would need help to distribute pupil information sheets and collect signed parental consent forms

I would need to liaise with you to arrange a suitable time for running the Young Interpreter training over a 4-week period; 1 training session per week

I would need to be involved with the 4th and final training session to deliver the training stories, either in school or via video chat

I need 1 week either side of the Young Interpreter training to complete the tasks with the children – 1 week for the pre-training assessment and another week for the post-training assessment. I will spend this time assessing the children immediately before YI training and immediately after training

6 months later I will liaise with the school to arrange an appropriate week for me to assess the YI and control children again

there are no assessments for teachers or parents to complete.


What's next?
We will continue working on how our series of tasks can be adapted in light of social distancing rules and government advice.
Revised data collection plans
The original plans for data collection had me in school now, piloting the tasks with children to allow enough time for refinement before the main data collection in September 2020. Realistically now, piloting will not happen before the end of this school year. Hopefully, I can start working with children in October and complete all data collection in the 20/21 academic year. Watch this space.
We want to capture how frequently Young Interpreters are working with EAL peers, what kind of activities they are doing, and what they enjoy the most. If we can understand what works, and what isn't being used, this would inform future resources for your school and EMTAS. The number and type of interactions can also be taken into account in data analysis. The idea is for children not to have to write too much, or at all, unless they want to add writing. We are in the planning phase for this and your views on the format are welcomed. Perhaps a weekly view, with example activities where children can tick and draw a smiley face? Or stickers they can use? We want your input on this so it's useful for you and the children as well.
After your responses to my MSc questionnaire, it has been revamped for the PhD. The team and I encourage as many staff as possible to complete the questionnaire. This includes people who are running the scheme, who aren't running the scheme, and staff who work with children with EAL. This anonymous online questionnaire should take around 15 minutes to complete and will allow myself and Hampshire EMTAS to discover what you really think about the scheme, your experiences of participation, and working with children with EAL. Finding out your views in running the scheme (or not) will help EMTAS improve and expand it, plus you will be helping to shape its future. Take part now and tell us what you think.
Please refer to the PowerPoint slides for further details and opportunities for you to provide feedback on the project. You can e-mail me your thoughts and register your interest in taking part in the research at debra.page@pgr.reading.ac.uk. I am looking forward to seeing you all again in person. Stay safe and thank you for all for your work and help with my research. And please complete and share the questionnaire!


Tags:
[ Modified: Monday, 18 May 2020, 9:33 AM ]