Blog entry by Astrid Dinneen
Anyone in the world
By Hampshire EMTAS Traveller Teaching Assistant Steve Clark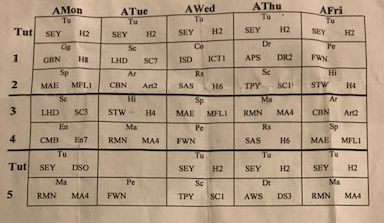 The big leap from Year 6 to Year 7
First steps into secondary school can be difficult for any pupil. Secondary schools are usually much bigger environments with more pupils and staff than most primary schools. The differences are noticeable: pupils move between lessons rather than staying in the same room all day and there is a complex school layout and timetables to negotiate. Pupils for whom English is an Additional Language (EAL) and pupils from a Gypsy, Roma, Traveller heritage (GRT) find the transition challenging. Rather than making the leap into the unknown, some GRT pupils withdraw from mainstream education and opt instead for elective home education (EHE).
This year more than any other year it will take a concerted effort from EAL and GRT children, parents, carers and schools to support their transition. The Coronavirus has led to a long absence from school for most pupils and many will find adjusting to the routines of the school day and entering a new learning environment particularly challenging.
Many EAL families may have experienced high levels of anxiety about Covid-19 and isolation especially where they have not been able to go and visit relatives or, in some cases, have any contact with them at all. Some families will have suffered bereavement and their children may benefit from bereavement counselling and/or ELSA support. EMTAS can also offer first language support for schools and families, mentoring for pupils and cultural advice for staff.
Many of our GRT families are fearful of the impact of the virus on their children and their communities and may be very reluctant to allow their children to return to school for this reason. If this is the case, schools can ask for EMTAS support for staff and the GRT communities affected. 
Many GRT families are self-employed and due to the nature of their work may be experiencing high levels of anxiety due to the impact of the lockdown on their ability to continue working.  Some families may be trying to off-set this by travelling further afield to secure work.
Hampshire EMTAS is, as always, ready to support all concerned with transition. Usually, we offer a transition programme for GRT pupils and EMTAS staff visit pupils in person to support and facilitate their journey from primary school into secondary. However, this year, because of social distancing, EMTAS staff are instead offering this support via telephone and can liaise with EAL and GRT parents and carers this way to answer any questions they may have and to support them with the transition. In October, after the child has started in their secondary school, an EMTAS member of staff will arrange a follow-up visit to see them to check they are settling in.


What EAL and GRT pupils, parents and carers may want to know
Lunch systems - Many schools are cashless and operate a fingerprint recognition system to pay for lunches. It is important to stress to GRT and EAL pupils and their families that their fingerprint will not be used for any other purpose.
Mobile phones - It is important to communicate to GRT and EAL pupils, parents and carers, the school's expectations around the use of mobile phones during the school day and to clarify how they can contact each other in exceptional circumstances.
Homework - Starting a conversation between school staff and GRT and EAL pupils, parents and carers can prove highly effective in ensuring that any potential problems with completing homework are identified early on and flexible solutions found.
Uniform and equipment - It is recommended that schools have a full and clear conversation with GRT and EAL parents and carers prior to the child starting in Year 7 about what equipment the pupil will need and what is acceptable uniform including jewellery and hairstyle. This may give school staff an opportunity to address any concerns the family may have regarding cost.
Cultural factors should be considered e.g. clarification about the provision of separate changing facilities for PE and modesty -related issues to do with PE kits etc. These are particularly relevant to Muslim students and their families.
Religious observance - Sikh boys may wear a patka (head covering) or other hair covering and may, for religious reasons, not have their hair cut; hijabs may be worn by some Muslim girls. Many Muslim pupils, especially once they are in secondary phase, will observe fasting throughout Ramadan followed by Eid, a day they may request permission to take off school for religious observance.
Attendance - Communication between GRT and EAL pupils, parents, carers and school staff is vital to ensure a good level of attendance (96% or above) is maintained. Clear guidance should be given to GRT and EAL pupils and parents on how to report any absence. Maintaining a good relationship with the GRT and EAL families will help to continue the conversation and to help identify any problems with attendance.
Art, Design & Technology, Food Tech and Science – Discussions between school and parents and carers about funding and the supply of ingredients and materials for these subjects can help avoid any potential misunderstandings or disruption to the pupil's learning.


Ideas for schools to build confidence from Day One in September
The better prepared a pupil is for their transition, the more smoothly it will go. It is a good idea for the primary school to show pupils a timetable from a secondary setting and explain to them what it means. If the secondary school can provide a digital tour of the school this year to help ease anxieties about what the new environment looks like, this would help pupils gain a little knowledge about what to expect to see on their first day. A short film introducing key staff and the Year 7 Tutor team would allow the pupils to recognise these people more readily. 
Communication with EAL and GRT parents and carers in the next few weeks will help identify and hopefully answer any questions the child and parent may have.
Hopefully all our EAL and GRT children will transition successfully in September and settle back into the learning environment quickly, making new friends and picking up with old ones. Give them time to think and process as the language and pressures of a new setting may take time to build up their confidence and to participate.


Also see our dedicated pages for: 
For further information please contact Sarah Coles at sarah.c.coles@hants.gov.uk or the EMTAS office at emtas@hants.gov.uk. 
Tags:
[ Modified: Monday, 29 June 2020, 9:19 AM ]