Site blog
Anyone in the world
In Diary of an EAL Mum, Eva Molea shares the ups and downs of her experience bringing up her daughter, Alice, in the UK. In the latest instalment, at the end of Lockdown 3, Eva reflects on Alice's first 6 months in secondary school.
Last time I delighted you - my affectionate readers - with my comments on Alice's education, we had just started Year 7 and barely managed to get through all the set-up steps needed for Alice to be a well-functioning secondary school student. Let's recap some key points:


Uniform hunt:

by the end of September, we had all the right bits and pieces, and Alice was a pro at doing her tie. We had seen some additions to the full array, like the embroidered cardi (that Alice had never worn because it was too uncomfortable under the school blazer), a V neck navy sleeveless jumper (that Alice had worn only once because she was afraid of being laughed at by other children) and different styles of hats, scarves and gloves to brave the morning chill. Obviously, during lockdown, she had a growth spurt, so we have been on a trousers-hunt again. On most websites, her size was sold out, but I managed to get a pair from the school second-hand uniform shop. That is a good starting point to get spares or items needed for a short time (and short it will be this time, as Easter holidays are just a few days away), and it supports the school finances!
                     


Apps: In September, I had drunk many cups of tea to get all my apps up and running, and I am proud to say that I was on top of everything. Since the beginning of Lockdown 3, camomile has become a permanent fixture in our cupboard. More than once we had issues with logging on to the learning platform or getting into the Zoom lessons. Nothing that a bit (= a lot) of perseverance and a phone call to the school could not fix. The school has been very understanding, and the Reception Ladies should get a bonus for their unlimited patience. When things were getting too slow for the three of us to be able to work at home, my husband agreed on a WiFi upgrade (the broadband market offers many solutions, it only requires a little time to look at them), which helped a lot. To ease the traffic on the band, sometimes I still had to tether from my mobile phone or, even better, stop working for a couple of hours and read a book instead. Which was a treat! (One of the advantages of working part-time!)

Besides the normal challenges that any newbie secondary school parents/carers and children would have faced, lockdown has put some more hurdles on our path. But every cloud has a silver lining and there are some positive outcomes as well. I have asked Alice to give her views on a few points:

Technology:

Alice: During lockdown, having my own laptop has been great because we all needed a device to work on. The WiFi has been a bit up and down, but since the upgrade we have been fine. I have learnt how to use different conferencing software, like Zoom, and have improved my presentation skills with PowerPoint. Now I know how to scan and print from my phone or laptop and I have found some nice apps that allow me to draw on my tablet.

Eva: Alice has become very independent with the use of technology, and this is a life skill that will always be handy. Devices have eventually evolved from portable TVs to multipurpose objects: from attending her lessons to dancing, and from chatting with her bunch of friends to online gaming. Alice has improved her ability to use the online bilingual dictionary and thesaurus (we use wordreference.com, which comes also as an app), to research online and to check reliable websites (we have used many of the free resources for distance learning available on the EMTAS moodle). We have discussed online safety and I have reviewed my parental controls on all her devices. Without being too intrusive, I have regularly asked her what she is doing online and who she is playing with. So far, everything seems to be under control. In case you need guidance, here is the EMTAS booklet on safeguarding available in different languages.
 
Homework:

Alice: Before lockdown, the amount of homework was just right, but sometimes I struggled to find it because it was not always listed on the homework platform. During lockdown, we have had hardly any homework, apart from Science, which was always posted there. I enjoy doing projects, like the maracas I made for Mum in D&T. I find it easier to complete homework which can be printed out and done on paper or which involves some creativity.

Eva: Homework is still a mystery to me. Coming from a different schooling system, I expected that from Year 7 students would consistently get homework for every subject, but I have not seen this happen yet, especially during lockdown. When it is time for the daily homework, my life – and I am sure I can speak for most parents – would become much easier if all homework were to be consistently listed on the homework platform, and that no homework was marked optional as this label usually leads to useless arguments always ending with a grumpy child.
 
Screen time:

Alice: Probably, we have had a lot of screen time, especially during self-isolation and lockdown, but our generation spends a lot of time in front of a screen anyway.

Eva: To be honest, during lockdown I found it very hard to get the right balance of screen time, especially when everything was taking place online. Looking at the parental controls, we have noticed that some weeks Alice has been on her laptop for over 40 hours (more than a full-time employee), which included schoolwork, extra-curricular activities, chatting with friends and watching movies. In these peculiar times, as long as she respected the rules that we had given her, it was fine by me – but a bit less by my husband, who would send me to the front to fight the perennial battle on screen time. Why do I always have to play the mean one?
 
Physical activity:

Alice: At school I really enjoy playing sports with my friends. I had started to play netball as an after-school club, which I really liked as it is a team sport. During lockdown, I attended my PE lessons on Zoom and have been out walking with Mum when I had to, but I did not enjoy one bit the remote PE classes because I missed the happy atmosphere of the school and being with my friends. Not having to get up at 6.30am was great, and I got to sleep one more hour every day.

Eva: The words "physical activity" made Alice feel sick. I literally had to drag her (and my husband) out of the house. I even offered to pay her for every time she went for a walk. She is none the richer... Fortunately, the school changed the plan for PE, so one class was on Zoom and one was to be any outdoor activity that could be recorded on the school's private Strava profile. They even awarded house points for every km done, and family members' kms counted towards the house points too. Alice considered suggesting that I took her phone out for a walk, so that she could get the points, but thought better of it :D
 
Mental health:

Alice: In the last three months, I have had some ups and downs. I felt very lonely and sometimes demotivated to do anything. But I am very happy to get back to school. I believe I have grown up a little during lockdown and become more responsible. My worries have grown too. Normally, despite the amount of revision I do, school tests make me very anxious, and this happened even during lockdown. Now, I worry also about how other people might see me. Spending break times with my Mum, as well as having lunch together also with Dad, has helped make me feel less lonely. Mum even did some PE lessons online with me. During morning breaks we played games, as well as drawing, dancing, and having a snack. Food has been a highlight in our house during lockdown. We have been experimenting a lot in the kitchen.

Eva: Lockdown 1 and 3 have probably been the most surreal times in the life of most people, mine too. But they have also given me the luxury to spend so much time with Alice, that normal life would have never allowed for. We played many different games, some language based like Taboo, as well as digging out our art box and giving different things a go. I bought Alice several information books, covering mental health for teenagers, politics and philosophy for beginners (all published by Usborne), to stimulate her to read information books as well as fiction, and we discussed things in Italian, so she has acquired a lot of new vocabulary. I always praise her for her amazing abilities in both languages and have noticed that this makes her feel proud of herself. The important thing for me was to make sure she knew I was there for her. We have had a lot of small chunks of quality time together, and a solid routine, which gave Alice consistency throughout lockdown.



 
New skills:

Alice: Lockdown has had some good effects too. My table manners have gone back almost to Mum's high standards, which is nice. Mum has given all the family the challenge to be able to speak some Spanish by December 2021, so we are all learning a new language on Duolingo. I have improved my cooking and baking skills and am much more confident in the kitchen. On weekends, I prepare coffee with the moka (traditional Italian way of making it) for my Dad and he says it tastes good. I have learnt how to sew buttons and mend small tears. I have attempted knitting, not very successfully yet. And, I have started my pointe classes, and I love them.

Eva: Never a dull moment in our house, there is always some crafts going on. Lately, Alice's passion is making plated bracelets, so we have bits of colourful wool everywhere. With Alice learning Spanish at school, to encourage her language skills, I set a challenge for all the family using an app. Needless to say, constant encouragement and reminding are needed… We have made sourdough, so Alice has been cooking and baking, following traditional Italian recipes. It is a miracle we have not become more large than tall…
 
Getting back to school in Covid 19 times: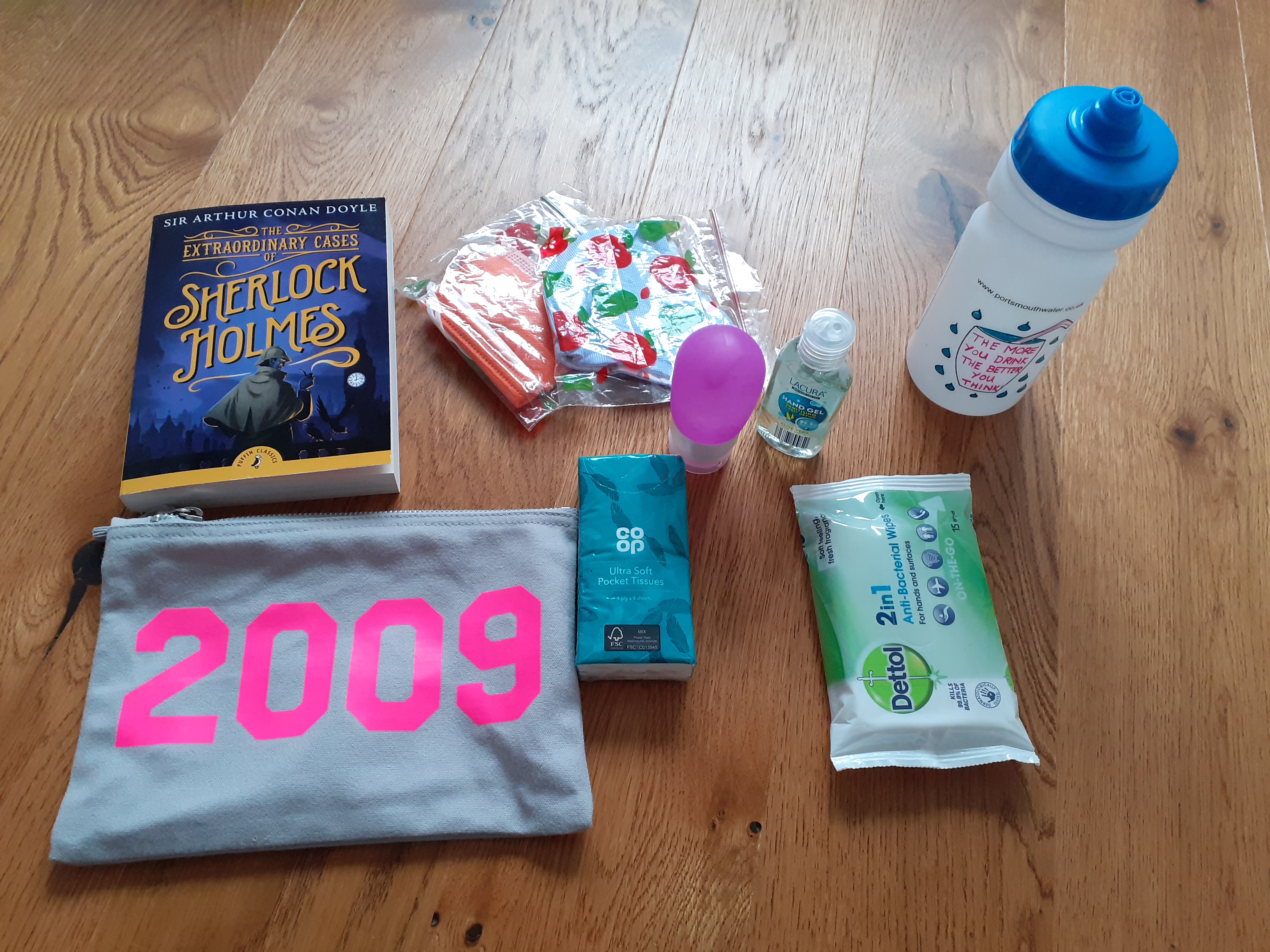 Alice: Coronavirus worries me quite a lot, but I am confident that the school will do everything they can to protect us. We need to follow the rules so we will not have to stay at home again for another lockdown. It has been explained to me how the testing works and it does not worry me much, even if it is disgusting. I am only afraid I might go too deep in my throat with the swab when doing it on my own, as when I had to take the Covid 19 tests, Mum or Dad did it for me.

Eva: Since the beginning of the school in September, we have experienced self-isolation because of Alice being a close contact of a friend who tested positive and also during lockdown 3, because I tested positive. The fact that we both had very mild symptoms has lifted some of her worries about the effects of the virus. We found it beneficial to stop listening to the news 24/7 because this was worrying her unnecessarily. We made sure that, at all times, we were compliant with the Government guidance, we explained to Alice what she could do (e.g. see one friend outdoor for some exercise) and what she should do (hand, face, space), provided her with all the necessary items (masks, hand gel, tissues, antibacterial wipes) anytime she went out and crossed our fingers that everything would be just fine.
 
In a couple of days, Alice will be back at school (she has already packed her bag and prepared her uniform), I will be back at work (I have packed my bag ready for my first school, including my badge) and my husband (who has helped pack both our bags) will enjoy himself, being the undisturbed king of the house. But only for a few hours... 
[ Modified: Friday, 26 March 2021, 2:39 PM ]
Anyone in the world
In Diary of an EAL Mum, Eva Molea share the ups and downs of her experience bringing up her daughter, Alice, in the UK. In the latest instalment, Eva reflects on the process of finding a secondary school for Alice. 


Prequel
Just like every parent, since our lovely daughter's birth, my husband and I had made plans for her future. Plans that, obviously, did not take into account Alice's own ideas, inclinations and desires. Don't look at the screen with that scolding face… we all make castles in the air when our children are young, it is just natural to wish them all the happiness in the world according to the way we see it.
Having said that, when we were in Italy, we had already decided that she would have attended either the humanistic or the scientific secondary schools starting in year 9 (the Italian system is different, so children have to make a choice about their future five years in education in Year 8). But our education plans took an unexpected turn when we moved to the UK, and the choice for a secondary school comes two years earlier.
And since we are not anxious parents and leave everything to the last minute (ahahah), we started touring the schools in Year 4. So, we took our lovely little girl (aged 8) to the open evenings of 3 schools in the area, did the school tours, questioned our guides, had Alice take part in all the possible activities, sat and listened through all the Headteachers' presentations, and went home possibly more confused than before. We looked at the prospectus of each school and then put them on the shelf. In the end, Alice was only in year 4.
We repeated the full exercise in year 5, but with just two schools - the two schools we visited the previous year which we had liked the most. We discussed with Alice these schools in detail and listened to her supporting evidence for both. Once again, the prospecti from the two schools went on the shelf, next to the ones from the previous year. In the end, she was only in year 5…

September 2019
Year 6, here we come! This was the time for us to make this very important decision for Alice's future. I looked for guidance on Hampshire County Council's website which had a lot of useful information about the application process. But, I still had a lot of questions: were we in the position to make an informed decision? did we really know what to look for when visiting the schools? should we have only visited the two schools we had liked in Year 4, and therefore re-visited in Year 5, or should we have explored more? It goes without saying that we decided to explore more, so we attended the open evenings of 4 schools. But we didn't go as tourists this year. My husband and I went with our inquisitive hats on (we nearly took our notepads and question lists out… just to remind you, I was a journalist in my life pre-UK) and a strategy:
1-     Headteacher's talk
2-     School tour visiting the the departments more interesting to us and Alice (please notice the order, which is not casual): English (me), Modern Foreign Languages (me), Maths (husband), Sciences (husband) and then Food Tech, Music, Drama, Dance, Arts and the Canteen (all Alice's choices).
The Headteacher talks gave us an idea of the principles guiding the schools. My husband really appreciated the slides with numbers on them (being an engineer, he finds safety in numbers). I looked at the Headteachers' attitudes and ways of talking to and of the children, their passion, the things important to them; the extra-curricular activities; the pastoral care; and listened attentively to the students' presentations. I am not sure what caught Alice's attention, probably her friends in the hall with us. 
Once we had gone through the hardest bit, we enjoyed the tour and were very lucky to have friendly and chatty children taking us around and willing to answer all our questions:
Do you like your school?

What is the best bit?

What is the worst bit? (there is always one)

What are your favourite subjects?

Are there many bullying incidents and how are they dealt with?

How is good behaviour rewarded?

Have you made many friends?

Do you attend any after-school clubs?

What are the extra-curricular activities on offer?

How is the food?

What subjects will you take at GCSE?
In each department, whilst Alice was doing the activities organised for the prospective students, we spent our time looking at the books, at the learning walls, at the resources, at the revision guides and talking to the teachers. We questioned them on the curriculum, methodology and results. If there were slides showing GCSE results from the previous years, we asked them to break them down for us and highlight any improvements. I doubt they loved us…
From each school, we came home with some good feelings and some grey areas. But at least now we had some information to reflect upon. 
I went to Alice's current school for advice and guidance. As always, the school reassured both Alice and me, and talked us through our doubts (have I already said how amazing her school is? As a reminder, you can check the previous chapters of this diary). We left still uncertain about what would have been the best option for us, but at least we knew that we were looking at good schools, in terms of Ofsted ratings, academic results and reputation. 
We kept on talking about the secondary school choice for weeks, to the point that we were all sick of it, without reaching any decision. My husband and I had our hearts settled on different schools. Alice was in a bubble because all her school friends would be going to one school, which was next door to her current one; none of her school friends, but most of her dance friends, would be going to our catchment school, but we only hit the 8th admission criterion for that school. 
It was all still up in the air when we received a dreadful reminder from Alice's school that we were running out of time and God only knew what would happen to late applicants! 
We needed to act quickly, so, on a bright Sunday morning on the 19th of October, I sat down with a nice cup of tea and a piece of paper, and spent my time dissecting the 4 schools. This was the result presented to my husband and Alice:

We ruled out school #4 because of transport and school #3 because of the walking distance and the number of friends (much less than in # 1 and 2). 
We were left with two schools, which were equally distant from home and where Alice would have had a good bunch of friends. 
I spoke to all the friends, colleagues and literally everyone I know who had children in these two schools to find out about their perspectives and their experiences and whether they were satisfied with the academic preparation and results of their kids. 
I had more information about one school, because it was the one working closely with Alice's current one, so I contacted the other school to have an appointment with someone who could shed some light. The meeting was very informative, and I left the school a little less doubtful. 
At this point, the choice was only Alice's. She had a dilemma (oh, how I wish all grown-ups had these kind of troubles!) because her friends from school wanted her to go to their same school or else…
To help her unravel her thoughts and to opt for one school before the deadline of the 31st of October, we looked at the GCSE offer and #1 had 10 more subjects at GCSE level than #2, including Food Tech and Dance, the ones Alice had always wanted to do (let's review this point in 4 years' time). We then looked at facilities, and #1 seemed a much bigger and newer school. Her mind was made up in less than 5 minutes… With my brain boiling after such an elucubration, I sat down at the computer and typed https://www.hants.gov.uk/educationandlearning/admissions/applicationprocess
I logged in and put down schools #1, #2 and #3, in this order, as preferences, and clicked submit. What a relief!
In the whole process, there were some points I really could not get my head around, such as:

Why are not all schools offering the same subjects? And for the same number of hours per week?


Why do some schools work on a 2-week timetable and some don't?


If a child has a problem on the way to school, can they call the school?


If my catchment school is very far away, can I apply to a closer one? If not, can I get any support for transport?


If a child has a problem in school, who is the first port of call?


Is it possible to choose a specific Foreign Language or is it automatically assigned?


Why would some schools allow Alice to take her heritage language GCSE and some wouldn't?


How does the cashless system work and how are children's biometric information kept and used?


Why do some schools take GCSE options in year 9, but some others in year 8?


If a child changes their mind on studying a subject, could this be changed?


How many subjects should one take at GCSE and who decides them? 

With hindsight, besides the open evenings – which offer a great opportunity to see the full array of the subjects and activities on offer at each school – it would have been very useful if secondary schools had visited the primary ones to present themselves and allow some Question & Answer time to prospective students and their families. Unfortunately, there are some questions specific to each child which aren't covered at open evenings. This would provide an opportunity for more detailed information to be given to students and their families, particularly those who have a different background from English, who might find it tricky to understand some aspects of the education system in the UK.

It would also be great if primary schools, knowing each child's strengths and weaknesses, could guide the families by shortlisting a couple of schools that would be the best options for the students, with regards to their academic, social and emotional needs.   

Sequel
We waited patiently (couldn't do otherwise), anxiously (we could have relaxed more), and excitedly (as always when an event gets closer) for the 2nd of March, the day when our future would be revealed to us. Just to keep us on our toes, the Hampshire County Council Admissions Team sent out an e-mail the week before, to check that our accounts were still active. 
On the 2nd of March, at 7.20 am, I received a text from a friend "Morning, did you get the e-mail?". I was a bit puzzled… I had not checked my calendar and had completely forgotten!!! And there it was, that shiny little envelope on my screen, opening the doors to the so longed-for secondary school, with all its future rewards and tribulations.


September 2020
First things first: we are very lucky that our children could get back to school at the beginning of September, and a big shout out goes to all people working in education for their hard work, resilience and flexibility. You are all amazing!
Please read carefully: even without this ever-changing Covid-19 scenario, secondary school would have been a completely different universe from primary. Parents, and children, really have to up their games. All is new, all is different, and a lot of responsibilities lie on the shoulders of the students (= of their parents). So far, there has been so much to take in, and sometimes the information overload has been hard to manage. Schools have been proactive with digital technology and the Year 7 Welcome Packs are amazing, super-detailed pieces of work, but sometimes, in such a vast sea of words, the important bits can get lost – I could have really done with a bullet point summary at the end!
Things do get easier along the way, but there are some things that will need attention beforehand:
Uniform hunt: the number of bits and pieces needed by our children tends to be infinite, and some of them are hard to find or need to be ordered. Before the Summer break we managed to get hold of some bits, getting slightly bigger sizes to allow for a possible growth spur. We left shirts and trousers to the end of Summer, which was not very wise as we struggled to find the right sizes.

School bag tetris: secondary backpacks/handbags would not be allowed as hand luggage!! There's so much that needs to get in there, that Mary Poppins' bag seems ordinary in comparison: books, pencil case, maths equipment, reading book, lunch box, water bottle, Covid-19 kit (hand gel, mask, tissues), lab coat, apron, earring tape (what?? at least this is small), drama shoes (I didn't even know they existed)… To fill your child's schoolbag, you need a lot of patience, their timetables, and the ability to compress solids. 

Login desperation: there are so many different accounts parents and children will need to get (and remember) IDs and passwords for. Do not despair!! Get a cuppa and sit down, it might take longer than you expected, but eventually you will get there. You might need more than one sitting to get on all platforms, as info comes your way in different shapes (emails, letters, casual conversations with your children) and times. Maybe just one email with all the links could have saved some time, but I quite enjoyed my cups of tea.

Homework (un-)awareness: one month in, and this is still a dolorous mystery to me. More or less, all secondary schools have an app (for ID and password read above) that both parents and children can (should/must) download on their smartphones. This amazing software informs about: timetable, behaviour, achievement and homework. This last tab details subject, deadline, and sometimes there is also an attachment. So, how hard can it be? It wouldn't, if all teachers uploaded the homework there, and also if all homework could be considered due, and not optional… That would save completing pieces at 8pm the night before it is due, only to find out later on that it was optional. 

As we approach the second month of Year 7, with relief I can say that Alice has become much more confident and aware of how big school works. She has made many new friends already and all her fears of getting lost, and being late to class, have disappeared. She is really enjoying the variety, and challenges, of all her subjects, including Religious Studies, that last year used to give her tummy ache every Monday, and the extra-curricular activities offered by the school. Fingers crossed, we will happily whizz through the first years of secondary school and start our quest for the right college :D  

[ Modified: Monday, 5 October 2020, 4:24 PM ]
Anyone in the world
By Hampshire EMTAS Bilingual Assistant Eva Molea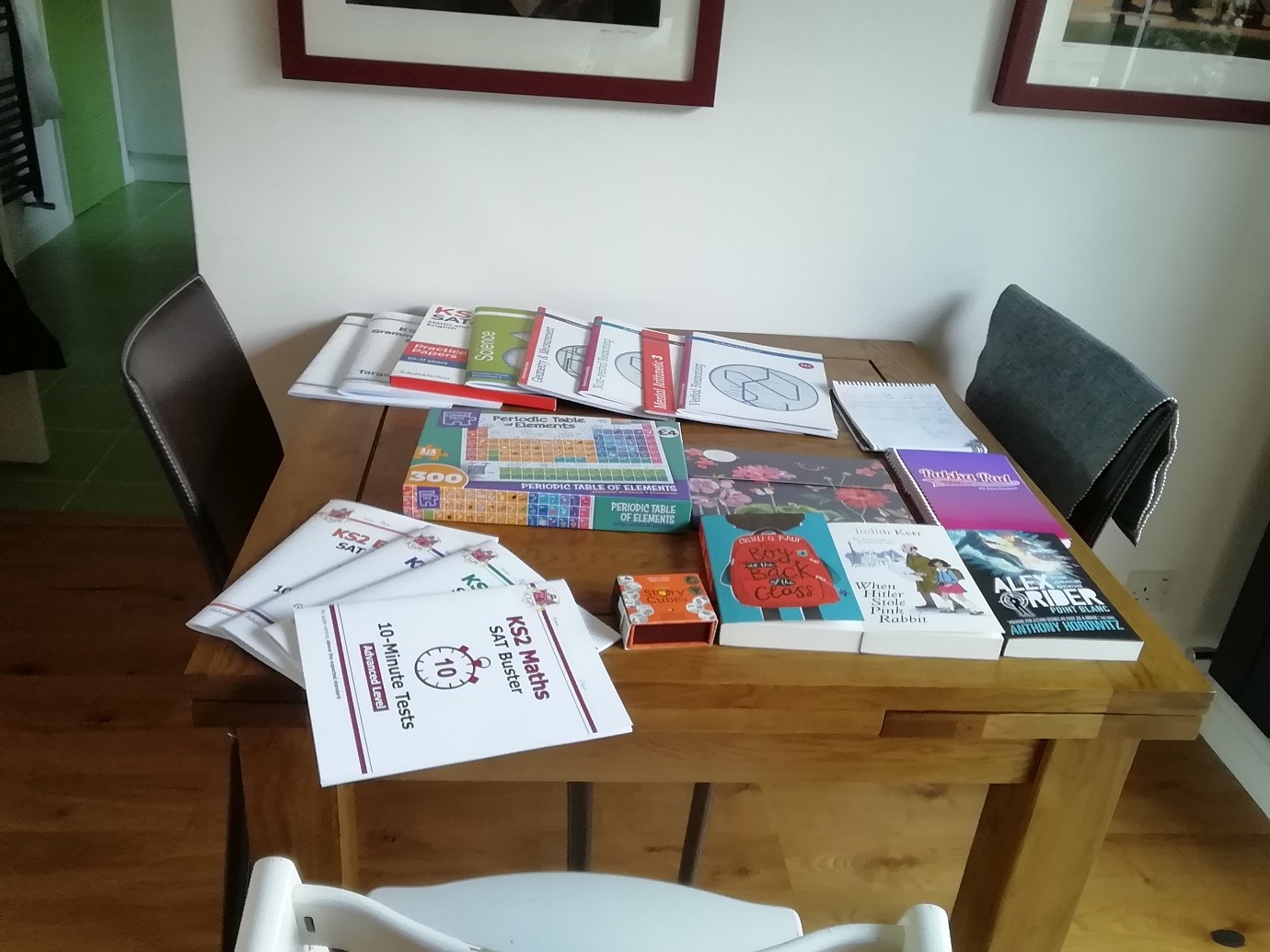 In my Diary of EAL Mum I share the ups and downs of my experience of bringing up my daughter Alice in the UK. After 9 weeks of lockdown and with the happy prospect of school re-opening, I reckon it is time for me to reflect on the last couple of months, especially on the irregular shape that Alice's education has taken.
I would like to start with a big shout out to all teachers, TAs, and school staff in general. You, guys, are my true heroes. Where do you get all your patience from? How can you manage with 30 children, day in - day out for 39 weeks a year, when my own one has driven me round the bend in not even 10 weeks??
Anyway, let's get back on track. When the nation was told that the 20th of March would have been the last day of school for the foreseeable future, I was hit by an education frenzy, so I went to the bookshop and bought: 
- as many learning packs as I could possibly carry 
- two books that I believed Alice should read (=I wanted to read) and one that she had asked for
- a pack of story cubes
- a notebook as we are always short on paper, and a letter set should she ever feel the need for correspondence
- a jigsaw puzzle of the periodic table of elements
- sketchbook (hoping that Alice would keep a diary of this peculiar period).
Proud of my shopping, I showed it to Alice when she came back from school on the 20th of March, but her reaction was far less enthusiastic than I had expected. I wondered why...
The school had provided her with SATs buster test booklets for maths, SPaG and reading and a grid of activities on Ancient Greece. They had also set tasks on the digital platforms for the children to complete.
On Sunday the 22nd of March, I sat down with my husband (aka the Headmaster) and made a learning plan for the first week: 5 days, 5 subjects per day. I was very proud of my broad and balanced curriculum.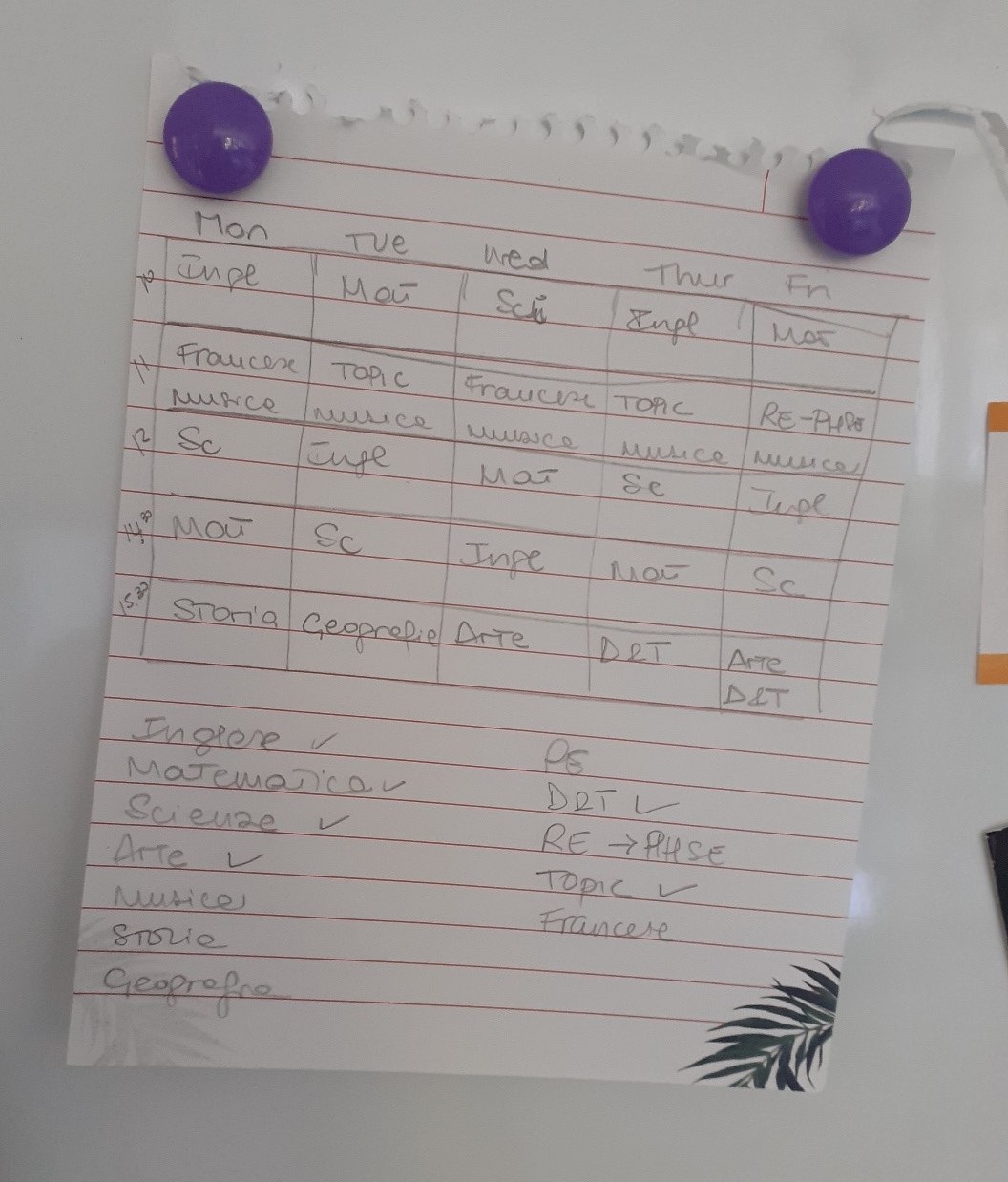 So, on Monday morning, bright and early, we sat down to work. We focused on the booklets and the digital activities and easily Week 1 was out of the way.
On Week 2, having completed all the booklets and digital tasks, we approached the Ancient Greeks grid. I really enjoyed this topic. In Southern Italy, also known as Magna Graecia (Big Greece), Ancient Greek culture had shaped ours well before the Romans, and we learnt the ins and outs of it in school, so it was lovely to be able to share this with Alice. We did some learning on the BBC Bitesize website; we read some myths from books we had brought with us from Italy; we used the story cubes to write Alice's own myth. But I was not satisfied. So, we had a Greek Day, where we:
- tried to learn Sirtaki, the Greek traditional dance, following some videos on YouTube;
- dressed Alice up as a Greek Goddess (YouTube tutorial);
- learnt the alphabet and the polite words in modern Greek, and looked at how Greek language has influenced most European languages, including English;
- cooked pastitsio and tzatziki, following the recipe that my lovely Greek colleague, Eva P, had recommended. And bought baklava…yum!
This was a great way for the whole family to learn new things and share our knowledge with Alice. 
Weeks 3 and 4 of lockdown were the Easter holiday, and my lovely child decided she was not going to touch any schoolbooks and the Headmaster agreed, so I could be off task too and enjoy the sunshine. We did a lot of drawing tutorials on the YouTube channel of the children's illustrator Rob Biddulph, that are glued in the sketchbook. 


Alice devoured one of the books I had bought for her (The boy at the back of the classroom), and tried the other one (When Hitler stole pink rabbit) but found it too hard (or not interesting enough, I'm not sure). Fortunately, dance and gym went virtual that week, so we had enough to keep her entertained. We also played some traditional Italian card games.
Getting back to work on week 5 proved to be quite hard. By then, Alice was feeling very lonely and bored because we did not have the skills to keep her interested and, not to be underestimated, we also had some work to do. But fortunately, the school set more structured homework for the children and we were not sailing in the dark anymore. Having daily work to complete was very helpful, as Alice had some tasks she could carry out independently and ask for the occasional help, whereas when she had to make research on the Internet I was a bit concerned about the appropriateness of content she might come across. For guidance, I also re-read the EMTAS information leaflet on safeguarding and wellbeing which includes online safety .  
From week 5 onwards, home learning has been an emotional rollercoaster. We have gone from enthusiastic reactions to some tasks to flood of tears for others, covering all the shades in between. Obviously, had Alice been in school, her learning would have been tailored to her abilities (including the right challenges) and more interesting for her. But I have to say that I really enjoyed learning with her, especially because we all had a very intense EAL experience as we used Italian to investigate, question, explain and reinforce everything and both the Headmaster and I have noticed that Alice's Italian has improved and her vocabulary has widened, with many new and more interesting words being used. She has also enjoyed listening to audiobooks in Italian and asked me to read to her in Italian at bedtime. EAL parents will be interested in this survey on multilingual language use during the COVID-19 Pandemic.
I pushed my luck and asked her how these 9 weeks had been for her. At first, I got a single word answer: "Boring". I was expecting that. But then she told me that using Italian for maths had made the subject easier as she still counts in Italian (I didn't know that), that she felt that her translation skills had improved, and her vocabulary in both languages broadened. 
Despite the strangeness of this lockdown period, I really enjoyed playing school with Alice and loved seeing her eyes brighten up when there was something that interested her or when she had finally secured the concepts she was struggling with. But now we all, especially her, can't wait to get back to school. 
PS: The lovely learning packs I had bought have never been touched in these 10 weeks. I will have to force them upon Alice during the Summer holidays…
[ Modified: Monday, 22 June 2020, 8:54 AM ]
Anyone in the world
Dawn Walters, Year R Team Leader at Hook Infant School, shares the exciting activities she planned as part of a Romany Gypsy Day she organised for her class.

[ Modified: Monday, 4 November 2019, 3:27 PM ]
Anyone in the world
Mum, I don't want to go to school today!
By Hampshire EMTAS Bilingual Assistant Eva Molea
This is the 5th chapter of my Diary of an EAL mum, a series of blogs in which I share the ups and downs of my experience of bringing up my daughter Alice in the UK. So far I have spoken about my experience as an EAL child, how we prepared a cosy nest for Alice to feel at home in her new country, how I tried to support her learning, and the sometimes peculiar choices for lunch. This chapter is about attendance.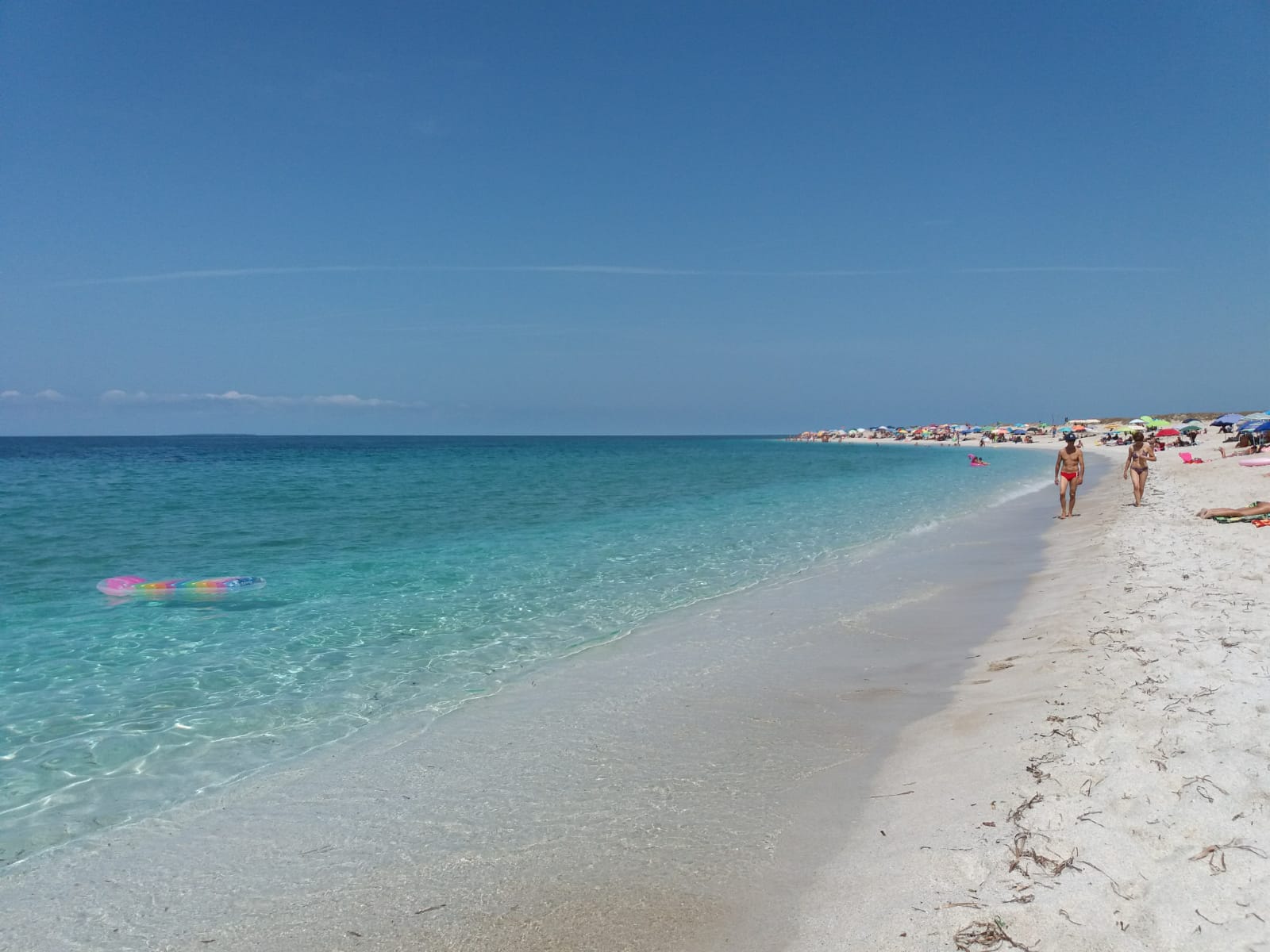 Author's own image  
Unless I was feeling seriously unwell, for me as a child not going to school was NOT an option. Probably because my parents always told me that going to school was my job and that I had to do it as professionally as possible, which meant being neat and tidy - especially at secondary level, where maintained schools in Italy have no uniforms - and well prepared for my lessons. But mainly because staying at home was DEAD BORING. Not going to school meant being locked up at home, no escape. So why would I ever swap a good 5 hours with my friends for the same amount of time on my own?? Therefore, my approach to the subject had always been simple: we all have to go to school. Until... one morning Alice started crying desperately because she didn't want to go to school and that SHE WANTED TO GO BACK TO ITALY RIGHT THEN.
Oh dear me! She was in such a state that, for the first time, I had to consider not sending her to school. I was very surprised though, as Alice had started going to school everyday at the age of 2 (drop off at 9 am and pick up at 2 pm) and had never told me that she didn't want to go to school. What was I supposed to do? I was worried that, had I allowed her to stay at home that day, she would have asked for it again and again. On the other side, to be fair to the child, we had been in the UK for less than a month and she was still finding going to school very hard and tiring because of the massive effort of processing everything in two languages and because of the linguistic isolation she was still experiencing, which she hated.
So I decided to give her a break and spend the whole day together as a reward for her hard work and intense effort. But I made an agreement with her: this would be the ONE AND ONLY exception in her school life (a bit drastic, I admit, but that's it). In Italy I would have just kept her at home, but here I had to call the school by 9 am to tell them that Alice would not be in school that day and why (schools require all parents to do so, otherwise they call you). I tried and tried but to no avail so I sent an e-mail to the School Office and within minutes I received a reply that it was OK to have Alice at home for that day as homesickness could be a real physical and mental condition. I was very grateful for their understanding. Her school is amazing.
Oh no! I had the hairdresser booked on that day, and a class at the gym I really wanted to go to. AARGH! The wise person that sometimes lives within me told me that instead I needed a plan to make the most of our day together so... We started with the hairdresser (I was not giving this up), next out for lunch, then to the bookshop, played some games at home and cooked a nice dinner for dad who, oblivious of all the things we had done that day, had been only at work (note to self: get a credit card on his bank account).
At the end of Year 1 Alice missed the last day of school too. Our tickets to fly back to Italy for the Summer holidays were a lot cheaper if we flew on the Friday instead of the Saturday, so I went to the School Office and they told me that they understood the issue but the absence was not authorised. I must have had a question mark on my lovely face as the Office, without prompting, explained to me that the Head Teacher had to authorise every absence and holidays were not a good reason to be off school. Obviously I could take my child with me but that would appear as an unauthorised absence on the register. I was very surprised to hear that if Alice made too many unauthorised absences we would have to pay a fine. And being late for school sometimes can count as an unauthorised absence. Aaarghhh! Given my Mediterranean concept of time, I would need to set my watch 10 minutes early to make sure we would be on time!!! The positive news was that Alice would be authorised to be absent during term time for weddings and funerals. So hopefully we will have loads of them. Let's rephrase this:  loads of weddings. Friendly advice: if you wish to know more about attendance policies, please ask the Office at your children's school or visit the Hampshire EMTAS website.
We navigated swiftly through the rest of Year 1, 2 and 3 with Alice being true to her word up to Year 4 when, all of a sudden after the Christmas break, she started saying that she did not want to go to school. Obviously, I stuck to my principle that she had to go to school every day, until she started to get ill. At the beginning, she was complaining of a constant tummy ache and initially I thought it might have been a bug she had caught in Italy over Christmas. But that went on for a long time and we explored all the possible health conditions, but nothing came out. So, my husband and I started to worry about other issues at school we might not be aware of. So, just to test the waters, I offered her to change school and, much to my surprise, she accepted straight away. She then had to give me reasons for leaving the school she had always been so fond of. And here she opened Pandora's box: friendship issues of two different types, unkind friends and much-too-sticky friends; feeling limited in the choice of children she could play with; feeling the competition on academic grounds; a bit of tiredness because of her busy routines outside school; but the worse thing was the anxiety of not knowing who to talk to for the fear of not being taken seriously. As soon as she had told me all that, she felt immediately relieved, such a big weight having been lifted off her chest. As soon as she told me that, I felt like the worst mother ever. Why hadn't she trusted me enough? Was I being too superficial? Was I too busy to give her the attention she needed? Could have I spotted the sign of her uneasiness by myself? All this called for a large bottle of whisky to drain my sadness into (straight translation of the Italian saying "affogare I dispiaceri nell'alcool"). Sadly, I don't drink...
I addressed the issue with the school the following morning and, at pick up time, Alice and I had a meeting with the teachers who had promptly and delicately discussed this in class with all the children and everything was back to normal. I think I might be repeating myself but her school is amazing.
If I had a lesson to take home from my experience this was to pay attention to everything Alice tells me (which is hard work as she is a chatterbox, I wonder who she takes after...). It is in the little things that we can spot any difficulties our children are facing and an early detection can help us set things right before they become worrying.
Anyway, since then, I have never heard her saying "Mum, I don't want to go to school today". But, they say, never say never…
Tags:
[ Modified: Monday, 11 March 2019, 11:35 AM ]
Anyone in the world
WHAT IS FOR LUNCH TODAY, MUM?
By Hampshire EMTAS Bilingual Assistant Eva Molea
Being a parent is never easy, being an EAL one sometimes can be even worse… In the first chapters of my diary I wrote about my experience as an EAL child, how I made my daughter feel comfortable in her new environment and what strategies I used at home to support learning. In this new chapter, I will try to tell you how I found my way though the labyrinth of school meals.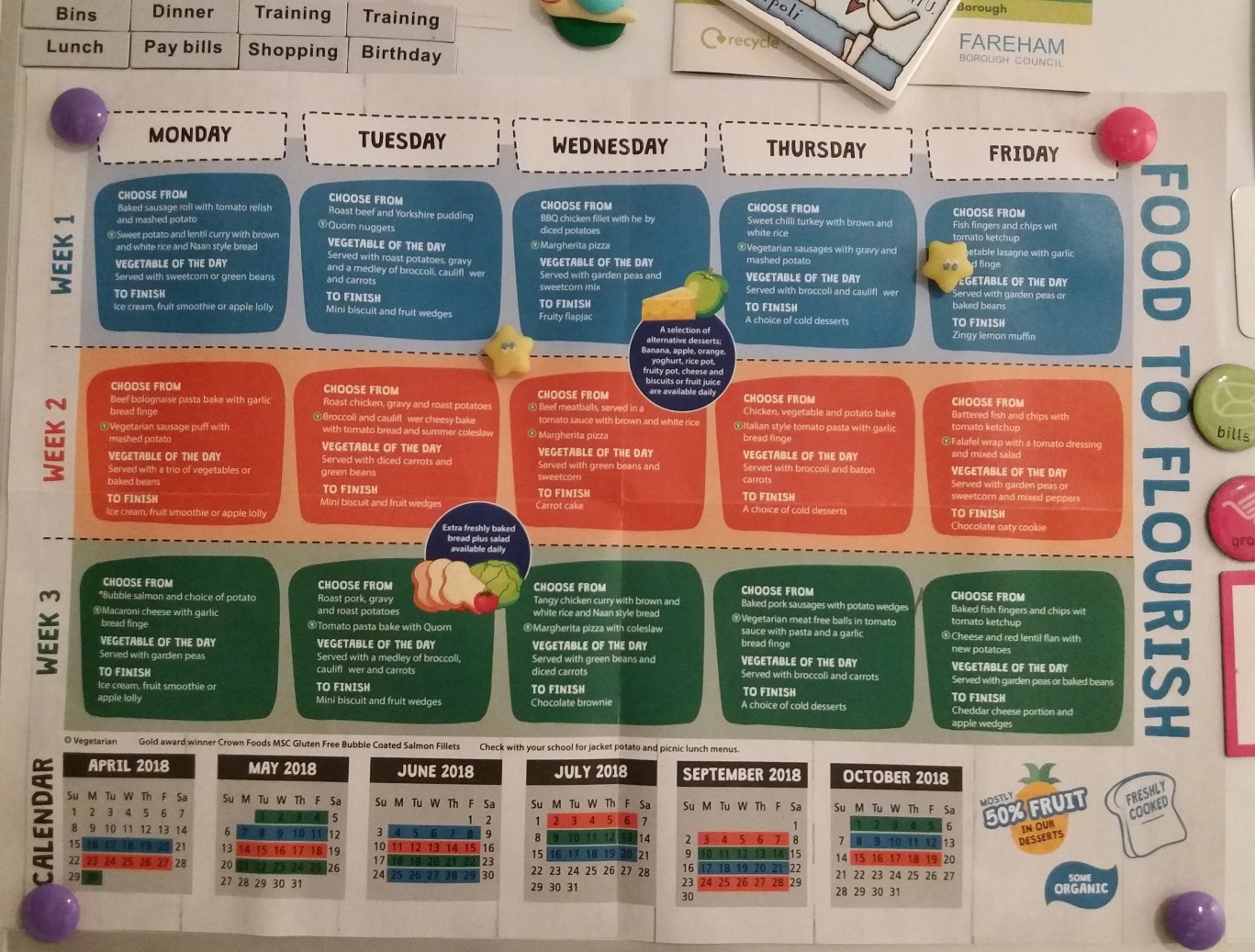 © Copyright Hampshire EMTAS 2018
4/9/2018 - Ok guys, back to school, yahoo! After six weeks with the children in full swing, the sense of relief at the idea that we don't have to entertain them anymore is tangible. In every house, uniforms are all set at the end of the bed, schoolbags already by the front door. Everything seems to be in the right place when the most dreaded question arrives from our lovely little ones: "MUM, WHAT AM I HAVING FOR LUNCH TODAY?" And the nightmare begins. At least for me, because I hate thinking about lunch before I have even had breakfast! And also because Alice is a bit fussy when it comes to eating, and going through all the possible choices with her can take hours.
For some of us EAL parents, school dinners (they are called dinner even if it is lunch…) are an unknown territory. In Italy, usually school ends at 1 pm and children come home for lunch. Some families choose to leave their children at school for a longer time, in which case they eat at school, but it is not mandatory. And even if they eat at school, they have no choices. The menu is one, and often families have to provide part of it.
Imagine Alice's surprise on her first day at school in the UK when she was offered several choices: meat menu and vegetarian menu which she had to order by colour (red and green). Never mind colour blindness… Alice could also choose from a sandwich and jacket potato menu. To guarantee variety and choice – and to add a little spice to my organisational skills – school menus work on a three week cycle, whereas the jacket potatoes and sandwich menus stay the same throughout the terms. I could never be thankful enough with Alice's school for providing me with a lovely colourful copy of the menu, as big as a bedsheet, that we stuck on a magnetic white board – so we can always have it at hand and discuss the choices in advance. Thankfully, Alice's teacher thought of also giving us a translation of the menu into Italian (see HC3S for translations). These are a great support for EAL parents, thank you, while we try to get our head around what foods such as Yorkshire puddings might possibly be.
Being the fussy little eater that she is, Alice approached the school menu with some resistance, so at the beginning she was allowed to pick and choose what she wanted to eat. She was eager to be like all the other children, so she wanted to take part in this process of lining up/getting a tray/having all her food put in there in one go/sit down/clear your plate/go to play. She enjoyed it, and also eating with other children was a chance for her to talk freely to them. But this new system had also some downsides: one day she came home very mortified because her tights and skirt were completely covered in gravy. She told me that her hands got dirty and there were no napkins available, so she had to clean them on her tights. YAK! My first thought was that it was not possible that there were no napkins. She must have made it up, mustn't she? So the next morning I went to her school and asked about napkins and I was told that the child had been truthful: THERE WERE NO NAPKINS. ARGHHHHHH! Anyway, she enjoyed the flavours of school food, loved the roasts, avoided all the 'exotic' ones (such as curry dishes), stayed far away from garlic bread (I will take the chance here to tell you a secret: Italian cuisine is NOT based on garlic). She found it a bit strange to have all the food in one tray, since in Italy she would have been served each course in a different plate. She missed Anita's – the school chef in Italy – dishes though: pasta with pumpkin, pasta with beans or chickpeas, meatballs, meatloaf…
Since, on some specific days, our lovely little one did not like any of the food offered at school, we had to choose the packed lunch option. In Italy, Alice would normally have in her lunchbox a "panino" with prosciutto cotto (ham), prosciutto crudo (cured ham) or similar with mozzarella or local cheese, or a Caprese salad (mozzarella with tomatoes, oil and basil), or a pasta or rice salad, or her all-time favourite frittata di pasta and then some fruit and a nice thing. Water as a drink. We were advised by Alice's teacher that ideally, her lunchbox should be balanced and contain: carbohydrates (pasta, rice, bread, and potatoes), wholemeal if possible; proteins (meat, fish, eggs, low-fat cheese); vegetables and fruit. It was a bit of a challenge to make such a brilliant lunchbox when I was still half asleep, but that's life! The school was giving out flyers on how to create a balanced lunchbox and they referred to the NHS Change 4 Life website which has easy to follow guidelines and lots of suggestions on how to make healthy and appealing packed lunches. Mind you, there are a lot of possible variations for sandwiches: bread, wraps (Alice's favourite), pita, flatbread… so it is easier to make them look different and less boring for her.
In addition to this, Alice's school provided information about morning snacks which have to be low in sugar and fat meaning that crisps, chocolate, sweets and fizzy drinks are banned from school bags and lunchboxes (on which I agree, mainly because personally I don't like them, exception made for chocolate). The top suggestion on NHS Change 4 Life is fruit and veg followed by lower-fat, lower-sugar fromage frais, plain rice cakes or crackers with lower-fat cheese, one crumpet (cold and without jam???), one scotch pancake (I had to look it up on Internet…), one slice of malt loaf (Alice would throw it back at me…). I may be old fashioned and used to food cooked from scratch, but probably a slice of homemade cake would keep our children healthy and happy…
The school office staff was an incomparable source of information. They were so very patient with me when Alice started. They answered my many many questions and took the time to explain that children in years R, 1 and 2 were entitled to free school meals. I learnt we would start paying for school dinners when Alice would move up to year 3 unless our circumstances allowed us to have free school meals until she's 16 years old. To check entitlement to free school meals I was signposted to the Hantsweb pages by the school office. They also told me about the EMTAS website, which has a brilliant section for parents where I found very useful information about many different aspects of my child's life in her new school, like support, good parenting, behaviour management, English classes for EAL parents, the Young Interpreter Scheme (other children helping newly arrived EAL pupils to settle in) or the phone lines in different languages where a bilingual assistant can answer parents' questions when they feel a bit lost.
So, now that you have reached the bottom of this very lengthy piece, how about a well deserved piece of cake??
Tags:
[ Modified: Thursday, 7 March 2019, 4:55 PM ]
Anyone in the world
By Hampshire EMTAS Bilingual Assistant Eva Molea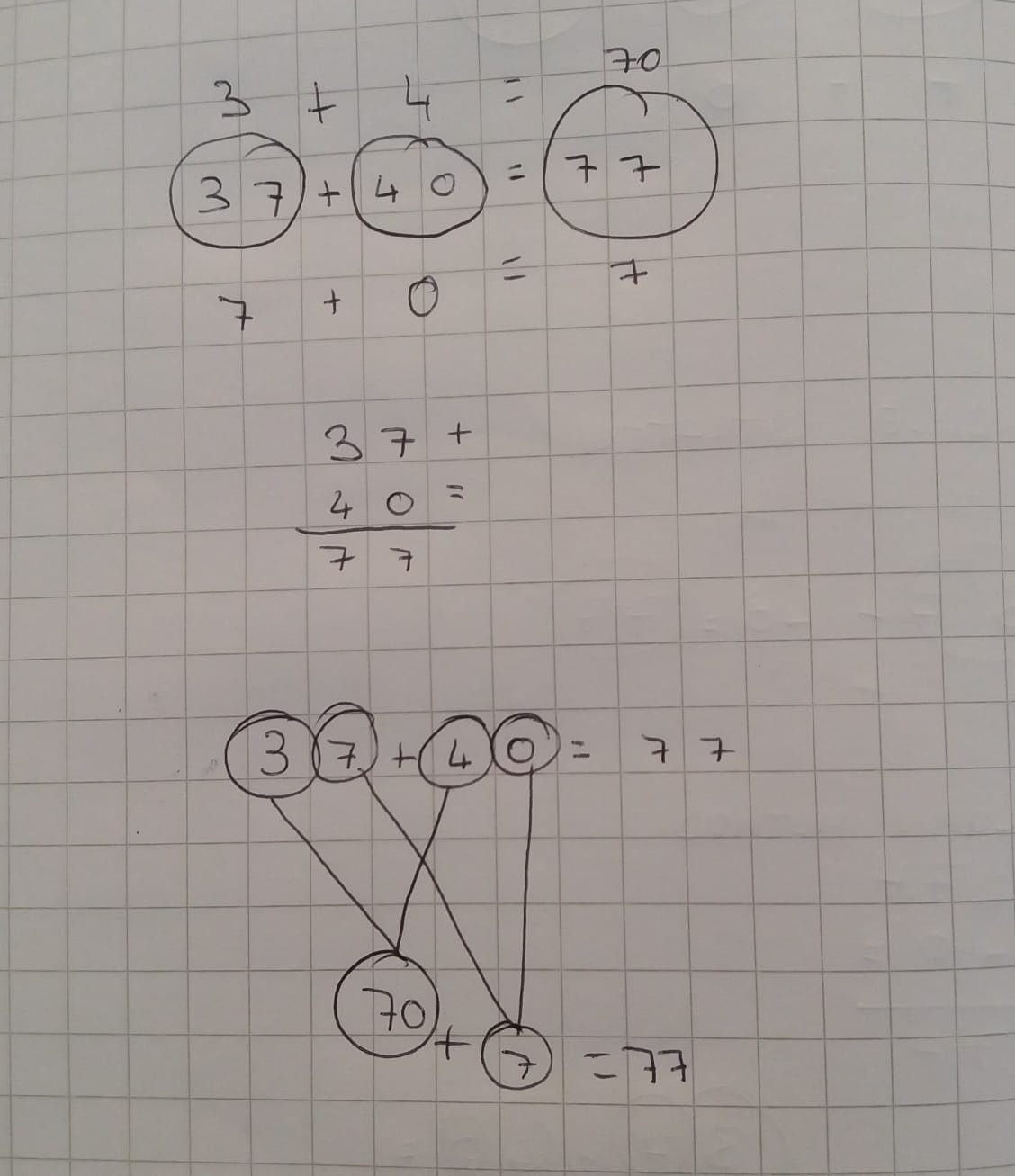 © Copyright Hampshire EMTAS 2018

I never trusted my mum when she told me that being an EAL parent was not easy. I regret to admit that it has more challenges that I expected. In the first chapter of my diary I went down memory lane, writing about my experience as an EAL child. The second chapter was about how I made my daughter feel comfortable in her new environment. This chapter focuses on strategies I used at home to support learning.
Supporting learning
If helping Alice to settle in could be achieved following one's own gut feeling, supporting her learning in English needed to be done in a less instinctive way. Before leaving Italy, I had taken Alice to the GP for a check-up and asked if he had any advice about how to support her acquisition of the second language. He told me that he assumed that she would pick it up in school without me doing anything special, but told me that we HAD to speak Italian at home because all the emotional life of a person flows through their first language. So we did, and still do, stick to this rule strictly. It would always be Italian at home or when it is just the three of us, and English when we are with other people.
Since I knew that I would be moving to the UK anytime soon, in September 2014 I enrolled Alice in Year 1 in a private school, so when she started school in the UK she could already read, write and count and she could transfer these abilities to English. I have to say that Alice's school in the UK was amazing. They made her feel welcome from the very first minute. All the grown-ups would be very nice to her and make sure that she had company and was buddied up with some sensible children. Her teacher in Year 1, Mrs Barton, was just amazing. She was always smiling and positive, and kept her under her wing. Mrs Barton would spot immediately if there was something wrong going on and tell me about it when I went to pick up Alice from school, or call me during school hours if she had some concerns. She knew a tiny little bit of Italian, which she used in the first days to welcome Alice to the class and which gave her the chance to guess what Alice was saying in Italian. She would look up specific words on Google translate to explain tasks or instructions to Alice; she would team Alice up with children who were strong models of language and behaviour and make sure she always had a buddy at playtime and lunchtime. She made all tasks accessible for Alice and would provide her with pictures and visuals, so she could participate in the activities just like any other child. Before reading a new story to the class, Mrs Barton would ask me to go to school at pick-up time to read in advance and translate the book for Alice so that she could follow the story in class the day after.
In Italy, Alice was used to having a literacy and a numeracy task plus reading every day as homework, so she was very relieved when she found out that, in her new school, homework was given only once a week and was due the week after. In fact, she felt so relieved that at the end of the first week she did not even tell me she had homework to do!! Reading, instead, had to be done every day and recorded on the reading diary. Alice would come everyday with a book from the Oxford Reading Tree and we would read it at home. In the first weeks, I would do a first reading and translation of the book and then she would read it. I also had to negotiate how many pages I would read to her in Italian and how many pages she would read to me in English. So once I ended up reading 10 (ten) Italian books in a row, in order to have her read a tiny little English book with a line in each page. Life can be tough!

One day Alice came home with a sandwich bag full of pieces of paper with just one word on each. At the beginning I thought it was a puzzle and she had to build sentences with them. But, after a more careful look, I realised there were no verbs, so no sentences could be built. I decided to investigate with Alice, but she had no clue about what they were and why she had been given them. I felt too stupid to ask Mrs Barton about them so, not knowing precisely what to do, I stuck them on the fridge with magnets. A few times she played with them, rearranging them as she preferred, or making shapes on the fridge. After a long time, I found out that she was meant to read them every day. That episode persuaded me to ask a teacher every time I was not sure about what I needed to do. No question is too small.
When it came to writing tasks, they mainly consisted of spelling lists. Every week Alice was given a sheet which had the list of words in a column and then two columns for every day of the week. The task was to read the word, copy it in the first column of the day, cover the word and then write it independently in the second column. I cheated. I made her read it and write it independently both times. A bit of a challenge, but it worked because she used to get all the words right in the weekly spelling tests. This exercise also helped her reinforce her first language and acquire new words because we would translate each word in Italian and explain their meaning.
Maths was my nightmare. I know you would think "Year 1 maths a nightmare?? Really??" And the answer is "Yes". Not because of the difficulty of the tasks themselves, but for the worry of not using the right method to explain things. In the olden days, when I went to school in Italy, we were taught only one method for each operation. To me these are the only options, the easiest ones and the ones that never fail. Can you imagine my face when Alice told me about the "bubble strategy"?? I could only think about a good bubbly drink… Anyway, I resolved to address the maths issues using pegs. Being the "Queen of the Washing Machine", I had loads of pegs, so I could master additions, subtractions, multiplications, divisions and, ta da, fractions. It was easier for me to explain maths using real objects, things that we could count, move around and "bend" to our needs.
No matter which subject the homework was about, since the beginning we have always done them together and with a dictionary at hand. We have taught Alice how to use the old school dictionary (i.e., the paper copy), but we have also downloaded on all our devices Word Reference, an online dictionary that provides also idiomatic forms and common uses (very useful for verbs whose meaning changes depending on the preposition associated). We still do the daily reading and, luckily, since the end of Year 2 Alice is an independent reader and has access to library books, so no more one-line pages for me. In Years 3 and 4, most homework has been project works or topic works which is really nice because we use literacy and numeracy in different contexts. Alice is a very creative child, so we use lots of colours and ICT, which make the tasks funnier.
A great support in acquisition and development of Alice's social language came from her school, which offered many after-school clubs at a very accessible price. In Years 1 and 2 she took part in many of them: dance, basket ball, cricket, gymnastic. This was a way for her to be exposed to the use of English in a friendlier context and in an environment she knew. She made lots of new friends in school, and had a bit of fun-time with other children, developing new skills at the same time. 
Truth is that, not being a professional, I had no precise recipe on how to support Alice's acquisition of a second language. It was a trial and error process, a bit like Pavlov's dogs. All I had to do was to be always positive (which comes easy to me) and patient (much harder, I have learnt many breathing techniques), and when the situation was super-dramatic (which, to tell the truth, happened very rarely) HAND OUT A DELICIOUS PIECE OF CHOCOLATE!!!!! (I know this solution is not the most politically correct one but, trust me, it works!!).
Visit the Hampshire EMTAS website to view information for parents.
[ Modified: Monday, 9 July 2018, 12:43 PM ]
Anyone in the world
Written by Hampshire EMTAS Bilingual Assistant Eva Molea, this is the second instalment in a series of blog posts focussing on the experience of parents of pupils with EAL. Read Chapter 1 before enjoying this new post.
March 2015
I needed a strategy. And a pretty good one, too. I needed to make my daughter Alice's life in the UK enjoyable, cure her homesickness and support her learning. Any of these tasks on their own would have been hard enough, but all together I was not sure I could make it. So, I rolled up my sleeves and started working on our new environment.
An enjoyable life in the UK
The first thing I had to do was to make Alice comfortable in her new house. So, we made a lovely and cosy room for her, with some of her toys from Italy, many books in Italian and some in English (now we have loads of both and we do not know where to put them…). Since she was in the "pink period", we chose some of the furniture accordingly, and some decorations as well. We showed her where everything was in the house, so she could quite independently have access to what she needed. We taught her how Sky worked, so she could watch TV whenever she wanted. At the beginning, we allowed her to watch much more TV than we normally would, but we believed that TV would offer a good model of English, so she had free access to it for quite a while. In the first days, she would just watch "Tom & Jerry" or the Warner Bros. cartoons, as she could follow the story even if she did not speak a word of English. Then she gradually moved to other programmes without our suggestion, and soon started to watch feature films, even if with a bit of a struggle.

Then we moved to explore the surrounding area. We went to the adventurous discovery of the neighbourhood and then of our small town. We took her to the playgrounds and to the cinema, to the local museum for a play day on dinosaurs, shopping for her school uniform and for food, encouraging her to try new flavours. We took her for a full English breakfast and to eat out. In general, unless it was raining cats and dogs, we took her out every week-end, even if it was just for a walk into town. But the best thing we did was to enrol her to the dance school at the local leisure centre. Since she was very little, she had asked me to go to a dance school, so now she was in for a treat. It turned out to be a great decision because Alice had the chance to meet with other children and make different friends from the ones she had at school. Also, since she had already practised sports in Italy, she knew she had to imitate the teacher, so she could join in quite easily. Her dance teachers were lovely and this helped a lot. She still dances three times a week with the same eagerness of the first days.
Defeating homesickness
To overcome homesickness was definitely a harder task. Alice missed her grandparents, her friends, her teachers, and the entire little universe she was used to live in. We tried to recreate the life she had in Italy: we did not change habits, but stuck to the usual routines. Doing everyday exactly the same things that she was used to in Italy made Alice feel safe and secure. She knew what was coming next, and these little certainties helped her find her way through the bigger changes our lives were going through.
The other thing that was very helpful was that I did not work at that time. We had decided, with my husband, that I would have not looked for a job until September 2015, because I wanted to make sure that Alice had settled in nicely and everything was going well. My husband had moved to the UK in 2013, so Alice and I had been on our own for quite a long time. At that time, I used to work from Monday to Friday from 4.30 to 8 pm. This meant that Alice had to stay with the grandparents, who would alternate in the babysitting during the week. She was looking forward to an intense one-to-one time with mummy, which was served to her on a silver tray when we moved to the UK. She really made the most of it: she would ask for girls' night in, to go to the cinema, to go shopping. Basically, she really enjoyed being part of a team of two. Yahoo!!
Technology also played an essential role in defeating homesickness. Daily video-calls with the grandparents made distances smaller, and Alice would happily take the tablet to her room and talk to them about her day or play games with them on Skype. We often spoke to our closest friends via Skype, so the children also kept in touch. This also created great excitement the first times we went back to Italy, because they would not feel like strangers when they met after a long period.
So far so good, but now how was I going to help her with her learning since I am an EAL person myself? And with a strong Italian accent too (they say)? Find out in the next chapter of my Diary of an EAL Mum! In the meantime, why not browse the 'For Parents' tab on the Hampshire EMTAS website?
[ Modified: Tuesday, 26 June 2018, 10:40 AM ]
Anyone in the world
A small scale piece of research into the 'Any other White background' (WOTH) ethnic group in Basingstoke & Deane painted a fascinating picture of the experiences of Polish families in UK schools. Parental engagement and home-school communication emerged as an important area for both parents and practitioners – and an aspect of EAL practice that can be difficult to get right.
What are the challenges?
Despite schools' best efforts, induction can be a delicate time. Parents may struggle to get to grips with school systems, such as getting uniforms right, understanding timetables, knowing how to pay for school dinners, learning about the purpose of different virtual learning environments, etc. – whilst having to fill out forms in an unfamiliar language.
Keeping up to speed with the school calendar might be another difficulty. Parents of EAL learners may struggle to understand letters concerning events such as parent evenings, trips, data collection, and other special occasions such as sports days and INSET days. In fact, the very use of acronyms such as 'INSET' is sometimes another hurdle for EAL parents who are new the UK system and often also new to English, especially when these acronyms can be confused for a common everyday term like 'insect'!
Parents are very keen to support their children with homework and whilst subject knowledge may not necessarily cause them concern, instructions and key words are more problematic due to the more academic nature of the language. However most of all, parents seem to struggle with never being quite certain whether or not they are in the loop. Often, support comes in the form of an EMTAS Bilingual Assistant who is able to interpret for school systems, routines and curricula. Watch this video clip to learn about their experience.
What's helpful?
In addition to the use of bilingual staff, parents find a simple text message is very helpful in reinforcing the content of school letters, especially when these contain a lot of information to process. Text messages offer condensed details highlighting the most important facts e.g. dates and times of meetings, things to bring to school, reminders, etc. and help parents to keep track of what is happening and when. Yet this is not always a system in place in all schools.
Other parents are another important resource for families. When unsure about any aspect of school life, EAL parents may look to other parents – EAL as well as English-only. However whilst other parents may be a source of reassurance for some, those who aren't confident with their English to approach other parents may continue to feel lost and isolated at pick up and drop off times. Some schools have tackled this issue by approaching established parents to become helpers in order to offer support to newly-arrived families.     
Receiving feedback from their child's teacher at the end of the day is another way for parents to feel reassured. In our study, EAL parents said they appreciated school practitioners initiating a conversation about how the children had coped during the day, what they had achieved and what they needed to work on. Sometimes, a thumb up and a word of praise was enough to alleviate parents' anxieties. This was even more appreciated when parents weren't confident to take the first step to approach staff themselves. In some cases, EAL parents still felt they were only approached by classroom staff when their child had done something wrong.
EAL parents spoke about the advantages of knowing what was coming up in class from one week to the next. This gave them opportunities to discuss topics in advance at home and in their first language, allowing their children to take a more active part in lessons. Parents found general information shared on the school website about what the children were to learn over the half-term less useful because this information contained less details and didn't focus on the particular needs of their child. 
Next steps
A network meeting was held in Basingstoke to share findings from the research with local infant, junior and secondary EAL practitioners. Delegates discussed specific aspects of home-school liaison they wanted to improve at their school and collaborated on a checklist. To follow up on the practice discussed at the network meeting, practitioners at The Vyne School organised a coffee morning event for parents of EAL learners joining Year 7. The event was attended by key staff along with the school's Young Interpreters who spoke to the children and families and gave tours of the school. The event was well-attended by pupils and parents from a range of feeder Primary schools who felt supported in their transition to Secondary education.
What action would you take to help improve home-school liaison at your school? Over to you now: read the full research report, learn about the First Language in the Curriculum (FLinC) project, set up the Young Interpreter Scheme® and share the strategies you have found most successful at your school in the comment box below.
Tags:
[ Modified: Thursday, 7 March 2019, 4:58 PM ]
Anyone in the world
Written by Hampshire EMTAS Bilingual Assistant Eva Molea, this is the first instalment in a series of blog posts focussing on the experience of parents of pupils with EAL.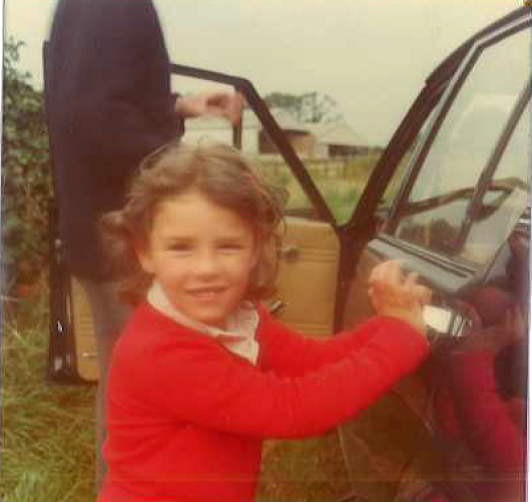 March 1980
Many moons ago, when I was nearly 5, my dad decided to apply for a temporary position as plastic surgeon at Queen Victoria Hospital, in East Grinstead, and was luckily appointed. So, we packed our entire house, the useful and useless (silver cutlery included because one could never ever think of dining without one's own silver fork!), loaded our blue Alfetta and embarked on the three day trip that would change our lives.
It was early 80s, and a very exciting time to be at Queen Victoria Hospital with many other people from all over the world: Australians, French, Israeli, Egyptians, Irish, Italians, just to name a few. And, obviously, some Brits as well! It was also very exciting for us children, all attending the same primary school.
This is the background of my personal experience as an EAL child. I will not say that it was easy at the very beginning - name it the first month. The sense of deep isolation for not having a child to talk to and who understood me was overwhelming and my mum, who did not speak a single word of English, had to do everything in her powers to keep me entertained.
Then I started going to school in Year 1 and it was a blessing. My mum felt relieved (and we all know that a happy mum has happy children) as I picked up the language very quickly and made many friends, making her juggling skills no longer needed.
Besides taking me out of my linguistic isolation, the school gave me much more: thanks to the empiric approach of the British scholastic system, I developed strong observational skills and a genuine curiosity towards what I was being taught, which have been my main features through all my years at school and university. It taught me to challenge what I was learning to prove it right. It helped me develop a very rational approach to everything and the ability to analyse. Should it not be clear enough, I am still very grateful to the system. Also, the environment was amazing: massive playground with forts and a field at the back which had no boundaries. My classroom was big enough to host 30 children, plus a play-pretend corner, a big carpet, loads of toys and walls covered with pictures and resources to support our learning.
Unfortunately, my EAL experience came abruptly to its end after just one year because my dad's contract expired and we repacked all our house plus some other souvenirs, loaded again our Alfetta and headed south. Back to Naples, Southern Italy. I could have never imagined, at the time, that my own daughter would follow my steps.
February 2015
We packed our house, with all its useful and useless clutter, shipped it to the UK - how smart! - and moved in February 2015, my daughter being nearly 6 and halfway through Year 1. Strong from my personal experience, I moved quite light-heartedly. At the end of the day, how hard could it be?? This is when I learnt that every child is different, despite genetics. It also made me understand that I had always seen the whole issue of moving from a happy child's perspective, not from a sensible adult's one. I was not prepared. Not at all.
Fortunately, school started one week after we arrived, and with a school trip to the HMS Victory on day 1. What a great start! A. was very impressed and this put her in a good disposition towards her new school. As soon as her teacher introduced her to the class, a girl came and took her to line up. An unexpected act of kindness that changed one of my most dreaded days into a lovely and very informative school trip - did you know that when Admiral Nelson died he was put in a barrel of rum to be preserved for his funeral?
But the linguistic isolation struck her quite soon, so we had the before-going-to-school tantrum and the after-school one. The "I want to go back to Italy right now" desperate cry and the unintelligible sobs that showed all her frustration at not being able to function as well as she was used to in Italy.
But I was not prepared to give up. Nor to let her do so.
To be continued… Come back soon to read the next chapter of this unique parent diary, using the tags to help you.
Visit the Hampshire EMTAS website for information and guidance on how to help settle a newly arrived pupil into school.
Tags:
[ Modified: Monday, 23 April 2018, 10:37 AM ]